Bossa Studios Secures over $1 Million Funding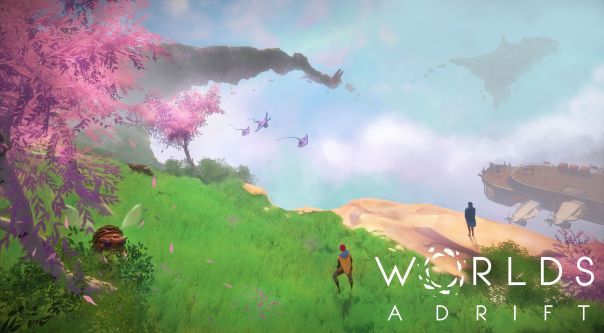 Bossa Studios, a multiple award-winning game developer and publisher, has raised a $1.35 million funding round led by London Venture Partners and joined by private investors to expand its strategy of employing ground-breaking technology to create a new generation of multiplayer games.
"The fantastic team at Bossa, composed of veterans from landmark studios such as Bullfrog, Jagex, Ubisoft and Playfish, has been consistently innovating with games that turn genres on their heads. Their BAFTA-winning debut title, Monstermind, was the world's first real-time multiplayer game on Facebook; Surgeon Simulator, one of the most popular titles ever on YouTube, sparked a 'Let's Play' discoverability revolution that is at full steam to this date. It's no surprise that their latest project, Worlds Adrift, is their most ambitious yet — and the one capable of completely transforming how we experience multiplayer gaming", said David Lau-Kee, partner at LVP.
Worlds Adrift is a massive online multiplayer sandbox game, heralded as the 'Minecraft for a new generation' by EDGE Magazine. In the title, players band together in crews that build their own flying ships to explore a world fragmented by a cataclysm, cooperating to survive, trade, dominate territory and exploit resources to rebuild their broken society.
Henrique Olifiers, CEO of Bossa, explains the studio's ambitions: "We're at the edge of a transformation in the games industry that will fundamentally change the way players interact with games. Advancements in artificial intelligence, near-limitless processing power in the cloud and large-scale simulations are aligning to empower a new kind of entertainment that is built on the fly for the players and by the players. The games of tomorrow will be unique, tailor-made experiences for each individual, whose actions will fundamentally affect the world around them, influencing everyone else's experiences in unexpected and interesting ways."
"Worlds Adrift is the first game of this new generation, enabling players with a freedom of agency that has never been achieved before. It's a universe that responds to every possibility engineered by a player: if they can think of it, it should be possible. This creates the 'emergent gameplay' design philosophy that Bossa Studios is spearheading. Think of it as the difference between a scripted TV show where once you've watched an episode and know what's happened, there's little point in watching it again; versus an improv stage where the same scenario can lead to an infinite number of unexpected interactions due to actors empowered with full freedom each time. This is what Worlds Adrift creates."
This investment round will enable Bossa Studios to accelerate its development of Worlds Adrift, expand its operations and ensure a smooth roll-out of the game, in parallel to the other multiplayer and VR titles currently in development.
"We couldn't possibly be more excited. Not only are we working on the most revolutionary game any of us has ever worked on, but now we're doing so in collaboration with the team holding the best investment track record in the games industry: Supercell, Unity, NaturalMotion, Playfish and Radiant are just a few of the fantastic companies that succeeded in large part due to LVP's backing. We hope to keep this combo intact while evolving games with the powerful vision we're delivering for Worlds Adrift." – said Henrique Olifiers.
Next Article
Beta testing for Arcane Saga - previously Prius Online - will be starting in May 2013.
by MissyS
Gamious' Team Racing League is now officially live, and it's the first of its kind: A dedicated team-based racing game.
by Ragachak