Black Prophecy releases Episode 3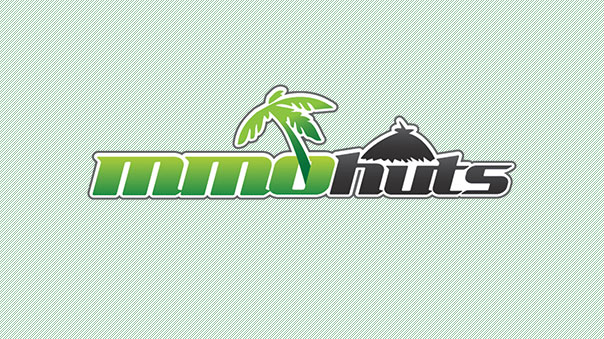 The third major update for gamigo's Black Prophecy, Episode 3: Rise of the Boids, is now live.
The update increases the level cap to 50, adding new story and job missions, a new open world sector, a new warzone, and a new PvE raid system. Two raids launch the raid system's debut, offering complex missions, large-scale boss fights, new special abilities for team play, and of course, epic rewards. The update also improves the tutorial mode, missions, debriefings, HUD, and mission tracking.
gamigo also publishes King of Kings 3 and Loong.
Black Prophecy: Episode 3 Trailer
Source:
Black Prophecy – Episode 3: Rise of the Boids arrives with new trailer!

Hamburg, December 19, 2011 – Black Prophecy, nominated for Best New MMO – 2011 by IGN, released its newest add-on, "Episode 3: Rise of the Boids". New to the game, the Boids are a robotic race who have been waiting eons for a mysterious, universe-altering event to occur. Though the Boids continue to wait in ritual, players of the epic space combat MMO no longer have to wait for many widely requested features, including a level cap increase to 50,  new story missions, one new warzone, a new open world sector for players level 40 and up, 11 new job missions and a brand new PvE raid system.

Download the brand new trailer for "Episode 3: Rise of the Boids" or watch it on YouTube. http://www.youtube.com/watch?v=B-ljBsP7o2s

Long desired by Black Prophecy players, PvE raids have finally earned a prominent place in the game. Players can form large groups and battle alongside each other through two raids that are the longest, most complex missions the game has seen to date. PvE raids will also culminate in large-scale boss fights that offer unique and epic rewards. 11 new special abilities will also be implemented to bolster team play during each raid.

Along with this major addition, various tweaks have been made to a number of areas, including tutorial mode, missions and mission debriefings, along with improvements to the HUD and mission tracking. With all of these tweaks and new features, "Episode 3: Rise of the Boids" refreshes the overall Black Prophecy experience. While the Boids continue to await the universe-altering events, players will be immediately thrilled with the alterations made to their roles within the Black Prophecy universe.

The latest Black Prophecy expansion, "Episode 3:  Rise of the Boids" is available at http://blackprophecy.gamigo.com/

Finally, players can keep up-to-date with the latest news, events and community ramblings at http://www.facebook.com/Black.Prophecy.MMOG
Next Article
In today's "Helping Hand", I'm going to go over everything you need to know about the Final Fantasy XIV "Moonfire Fai...
by Ragachak
Not too long ago, I had a bit of a sit-down with the MapleStory team to talk about how things have gone over the last fourteen years.
by Ragachak
Square Enix and Psyonix are pleased to announce that Nosgoth will be launching the first season of Nosgoth Leagues on October 1, 2015.
by MissyS