Karma Online releases holiday update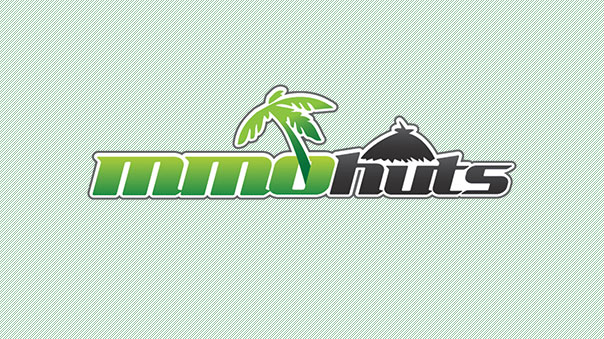 Karma Online's latest update has arrived, granting players a chance to enjoy the holiday spirit as well as the new Clan Champions League, and several events for players to participate in.
New players (registered between December 20 and January 3) will get four special guns in the Rookie Challenge: the GOLD SVT-40 Bayonet, PIAT, CAMO PPSh41, and LUGER, plus one silver and bronze bullet. The game's first official event, the KP Drive, will reward the player who spend the most KP from now until  January 3 (one per country). The winners receive a 7-day Weight +100 boost. Other contests available include True Marksman, Western Shootout, and Prison Break (Thursdays) GM-sponsored events, where players can hop into live events for chances at rewards including experience boosts, AWP, silver and bronze bullets.
Karma Online is published by Joymax, which also publishes Silkroad Online and Digimon Masters Online.
Karma Online Gameplay Screenshot

Source:
FOR KARMA ONLINE: PRISONERS OF THE DEAD – IT'S BEGINNING TO LOOK A LOT LIKE CHRISTMAS

The Hottest First Person Shooter Refuses To Chill Out For The Season!

December 19, 2011 – Joymax, a leading online game developer and publisher, announced today a slew of holiday events for their popular World War II game with a zombie twist, Karma Online: Prisoners of the Dead.  Developed by Dragonfly, the creators behind Quake Wars Online and Soldier of Fortune Online, players will be given the chance to sign up for the brand new Clan Champions League, while enjoying a variety of special Christmas time bonuses! To jump straight into the bullet-heavy action, or learn more about the game, players can visit http://www.joymax.com/karma/.

The first KARMA event pits countrymen against each other: the KP Drive rewards the top user from each country who spends the most KP now until January 3rd.  Are you the savviest spender in the US?  The best equipped soldier from the UK?  Now is the time to prove it!  One winner from each country will receive a 7-day Weight +100 boost, allowing them to carry a huge amount of armor and weapons into battle during that time.

Are you new to the game?  Join in KARMA's new Rookie Challenge.  All players who register between December 20th and January 3rd 2012 will receive four special guns including the highly coveted GOLD SVT-40 Bayonet, alongside a PIAT, the CAMO PPSh41, a LUGER, and one silver and bronze bullet.

To test your new skills, jump into the many GM-sponsored contests True Marksman matches held several times a day during the week.  Jump into any GM-created room and be the winner of a sniper match.  Prizes are awarded to the winning team as well as outstanding individuals including the soldier with the most kills.  All who participate will receive a 3-day EXP +50%, and the top sniper, win or lose, will be granted a precious AWP.  Feel like your expertise is closer than a scope?  Head over to any Western Shootout room and as a team armed with pistols rise triumphant over your opponents.  Did you lose your gun?  No problem – random rounds will be unarmed instead, so be sure to bring your knife to a gun fight…just in case.

Last but not least, players can prove who is better – the clans, or the GM team!  Every Thursday, dive into the Prison Break, where hot 4v4 action will steam up all three Prisoner maps.  If you've got what it takes to edge out the GM team 2 of 3 rounds, your comrades will receive the rare silver bullet, as well as five bronze bullets.    This is one of the rare opportunities to win this coveted ammo, so be prepared for a tough battle ahead.

Once your clan has defeated the game's caretakers, they can compete against each other in the new Clan Champions League.  For full details players can check the official KARMA Online Facebook at http://www.facebook.com/KarmaPOD
Next Article
Rock Hippo Productions Ltd. has officially announced Core Masters to be their next online PC game released in North America and the United Kin...
by MissyS