Arcane Saga Marches Toward Beta Test On May 7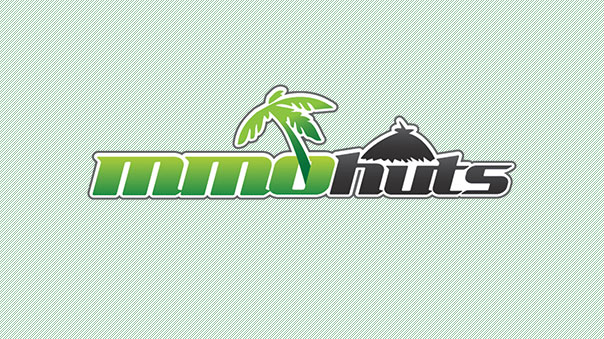 The wait is almost over. Netmarble.com, a leading global online game portal, is bringing the massively multiplayer online role-playing game (MMORPG) Arcane Saga back to life with all-new content for players in North America, South America and Europe. In preparation for the rebirth, Netmarble is issuing a call for brave adventurers and warriors to sign up for the upcoming beta test on the game's official site: www.ArcaneSaga.com.The game's first beta test phase begins on Tuesday, May 7, 2013.
"It's been more than a year since Arcane Saga was last seen on these shores, and we've been busy increasing the game's fun factor in that time," said Joe Kim, head project manager, Netmarble. "Players have been begging to get back into our game, and we've made it faster and easier than ever before."
Arcane Saga is set on Prius, a planet cursed by Rashard, the king of all gods, for its creator's defiance. Prius now awaits a foretold hero, the Xenor, to rise and free the world from Rashard's grip. To become the Xenor, players will have to jump into the game and prove themselves worthy.
Arcane Saga offers an unrivaled, fast and fun MMO experience, in which players can:
Create Ruthless Combos – The combo system creates a fun combat style in which players choose the rewards. Players plan combos using any skills learned from jobs, then select corresponding bonuses. Timing is crucial in executing combos, but the perks are worth it!
Acquire Numerous Jobs – Players can obtain multiple jobs and learn numerous unique skills; the possibilities are truly endless. The job system provides players the freedom to become whomever they choose to be. Each job focuses on a specific role, such as damage, healing, tanking or player-versus-player (PvP) combat.
Experience Savage and Challenging PvP – Only one hero can free Prius from Rashard's curse. The competitiveness means bloodshed in the PvP arena as well as Siege events. Players will need to be on their toes and watch their backs for incoming attacks.
As Arcane Saga heads into closed beta testing, eager players can register for their chance to be among the first to play the game by signing up on the game's official web site: www.ArcaneSage.com
Next Article
Jagex is pleased to announce that the upcoming online multiplayer action game, Block N Load, is now available to pre-order. Those who do pre-o...
by Mikedot
A new Co-Op mode launches for Arctic Combat, with a sweet giveaway from MMOHut and OnRPG!
by MissyS