Amazon Games Announces 'The Lord of the Rings' MMORPG In Development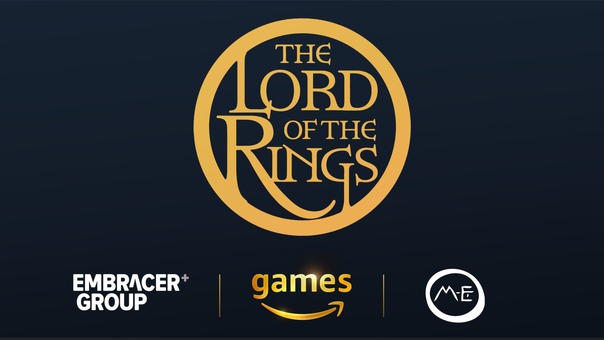 In a major announcement in collaboration with Embracer Group and Middle-earth Enterprises, Amazon Games announces that it will develop a new massively multiplayer online (MMO) game based on the iconic The Lord of the Rings property. The game will be set in J.R.R. Tolkien's Middle-earth, featuring the stories of The Hobbit and The Lord of the Rings literary trilogy.
The game will be developed by the same team behind New World. In a press release, the studio said that "The Lord of the Rings game will be a rather different experience than New World, it will build upon expertise and learnings from the previous game." However, they also stated:

That's not to say the team will start entirely from scratch, however. As players and developers know, building an MMO is especially challenging, but the Orange County studio already has several tried-and-true technical achievements under its belt. New World also has substantial new features in development, and that basis plus new innovations will provide a compelling environment to create a virtual Middle-earth experience.
This is Amazon Games' second deal to build a game built around The Lord of the Rings. For more details, read the full press release.
Next Article
The two year anniversary sale for Trials of Ascension has been an incredible success. Donations have totaled more than $62,000 which also mean...
by Mikedot
Drakensang Online, the award-winning action RPG and MMO, is in the midst of preparing the largest content update in its history. With an alrea...
by Mikedot