Allods Online First Developer's Diary Posted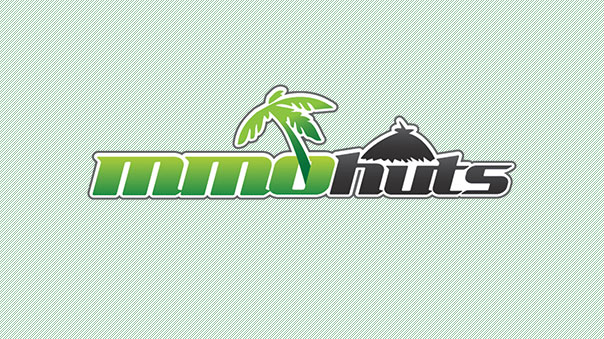 A member of the Allods Online team named CHOMP has published the first Allods Team Diary which explains some of the progress the game has made to date. Players are also reminded, once again, that Gala-Net is not the developer of Allods Online. That would be Russian studio Astrum Nival.
As the publisher of the game, the Gala-Net team focuses on localization, marketing, customer support, and running events for Allods. When they receive bug reports, they sift through them and send them back to the developer to be patched.
Three GMs, Nephy, Sadie, and Haz receive recognition for the work they've done in their respective fields and players are encouraged to continue sending in feedback. It's not the most interesting post, but fans may still want to give it a read.
Gala-Net publishes a host of free to play MMOs & MMORPGs on their gPotato portal including Aika Online, Fly for Fun, Luna Online, Tales Runner, Rappelz, and UpShift StrikeRacer. You can read more about any of these games right here on MMOHuts!
Full Release:
Often times I'll drop by in-game to ban a few gold spammers and say hi to everyone that's playing. Once my shout or world message is seen by players I'm immediately bombarded with a ton of whispers. Most of the whispers are your friendly hello or /wave. However, there are also a large number of whispers that fall under three different categories:

The urgent feature request: "What's your problem?! Why haven't you given us mounts yet!!! Do you expect me to actually run to where I need to go?!"

The fix my bugs and stop talking to us message: "If you have time to talk to us in chat, then you should have time to go and fix those bugs!"

The P1-high-severity-major-threat-level bug submission: "OMG! This is sooooo broken! I'm going to quit unless you fix this quest bug right now!!!!111!one!!11!"

I'm not the only one who receives these messages – Sadie, Haz, and Nephy hear it also. Quite honestly, there's really no problem with it either. In fact, hearing all of our players' feedback, both good and bad, is something the entire Allods Team really enjoys doing!

In any case, sometime after the 2,391st P1-high-severity-major-threat-level bug submission whisper, I decided that it'd be a good idea to talk about what the Allods Team does here at Gala-Net.

First, Gala-Net is not the developer of Allods Online. Allods Online was developed by the top game developer studio in Russia, Astrum Nival. In short, Astrum Nival focuses on the general game direction which includes subjects like: major updates, expansions, balancing game mechanics, art – and yes – all of those bugs and feature requests that you submit.

What about the Allods Team here? What exactly are our responsibilities? As the publisher we focus on making sure that Allods Online is ready to roll in the North American region! This includes: localization, QA, marketing, running GM sponsored events, technical and customer support, polishing upcoming versions, community engagement, and hearing user feedback and giving it to Astrum Nival so that they can act on it accordingly.

We don't fix bugs, we report them. We don't program and work on new in-game features, we hear what you have to say, tally it up, and communicate to Astrum Nival the feedback that makes sense for the game in our region.

To give you a better scope of the project:

* During Closed Beta GM Nephy led the charge with localizing over 500,000+ words and 2,000+ quests! This includes all quest dialog, item descriptions, NPC names, locations, and spells and abilities.

* Follow us on Twitter? Fan of us on Facebook? Perhaps you've participated in one of our events? Or maybe you've submitted a customer support ticket? Anything that had to do with working with the community – chances are it was GM Sadie's voice that you heard.

* GM Haz has spent time making sure that all bug submissions were properly reported which includes screenshots, videos, and detailed analysis on how to replicate the issues. Over 500+ bugs have been reported in the last 4 months.

Now just because we are not the developer of Allods Online doesn't mean that your feedback doesn't matter. On the contrary, we tally up all suggestions and communicate them directly to Astrum Nival. We also speak with Astrum Nival on a daily basis to go over major topics such as upcoming patches, weekly maintenance, and major feature changes.

I hope this clears things up and that everyone who plays Allods now has a better insight regarding developer/publisher relations as well as what the Allods Team at Gala-Net does on a day-to-day basis. Keep the feedback coming and be sure to say hi to me, Sadie, Nephy, or Haz if you see us in game! You can even feel free to send a /wave to GM Chiapet as he is essentially the Allods Team's adopted son from the marketing team.

We'll be doing this more often so if you have a question related to the game industry and the development cycle that you'd like to have answered, we'd love to hear it!
Next Article
CCP reviews its first round of programming for the 10th EVE Fanfest in 2014.
by MissyS
After a long wait, closed beta is finally ready for English players of Prime World.
by MissyS