Alganon Free Trial Now Available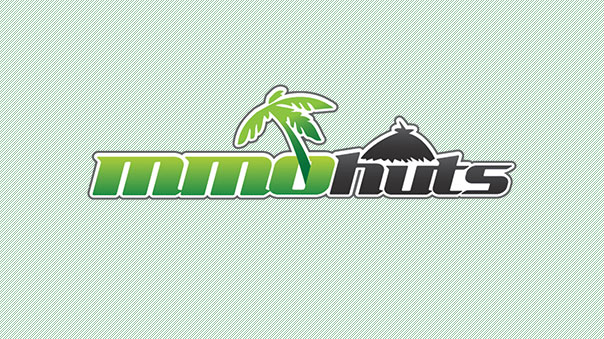 Looks like Alganon, the new pay to play MMORPG that looks remarkably like World of Warcraft, is finally offering a free trial! Anyone can give the game a chance now. I've already sent an email to the guys behind Alganon to try and get some more information about this free trial and if it has any restrictions or not. More updates coming soon!
Update: The Alganon Free Trial looks to be quite in-depth. Players will have practically limitless access to the game's content on a special 'free trial' server. Characters that are older than 30 days though will be 'deleted' automatically unless players decide to buy the game. A 30 day near limitless free trial is pretty awesome considering most free trials in pay to play MMORPGs are never more than 2 weeks. The guys at Alganon did add a few limitations in order to cut down on abuse and spam. There are certain chatting restrictions as well as a cap on trade skills at '199 points' and a level 3 cap on any 'study' in the studies system. MMOHuts will have a free trial review page up for Alganon within the next two days as well, so make sure to check our MMORPG Free Trials page soon.
The Original Press Release:
Alganon Trial Server System now available for all to play
Quest Online's new MMOG Alganon now has a live Trial Server System available to all gamers.
Chandler, AZ – (PRWEB) December 18, 2009 – The Alganon Trial Server System is now available for all gamers to experience!
Quest Online announces the launch of the Alganon Trial Server System today giving all gamers a chance to play. Defined by many as a "sleeper hit", Alganon has been working its way into the market as well as the minds of MMO players since its Soft Launch on December 1, 2009. Created by one of the only independent MMOG studios in North America, Alganon stands as one of the first viable alternatives in the current fantasy MMOG market. Alganon features a fresh new IP as well as state of the art gameplay and technology. Alganon introduces an all-new and ever-growing persistent fantasy world for gamers everywhere to experience and explore.
"We've worked hard to remove the barriers that would keep players from experiencing Alganon. With the Trial Server System anyone can experience Alganon anytime. To begin their trial all players need to do is go to http://www.alganon.com/trial and click on the 'Try Alganon' button," said David Allen, President and co-founder of QOL. "The Trial Server System was designed to give players the freedom of experiencing what Alganon has to offer before they decide to join the world as a subscriber."
Alganon offers a number of unique features in the fantasy-based MMOG genre. The Library system is an online repository of information available to all players and is accessible within the game, allowing the lookup of quests, NPCs, items, creatures, loot tables, resources, tradeskills, and more. The Studies system is a real-time character support progression system where players are rewarded for subscribing, not just playing. In addition to these features, Alganon offers unique, new and rich content, amazing immersion within a vibrant beautiful world, challenging quests, great community, and participation in world-changing events.
David continued, "Alganon offers an experience gamers have been asking for, an alternative to the already-established MMOGs on the market based on a grand world where the Gods define what is to come. Those who play Alganon quickly realize they are part of something much larger than simply 'choosing a side'. This is the game we want to play and we couldn't be more excited about the growth of our player base."
Alganon (http://www.alganon.com) is an upcoming fantasy-based MMORPG that allows thousands of people to play together in a virtual world that features a rich history dominated by commanding deities, powerful weapons and armor, deadly magic, epic quests, ancient places to discover, the utilization of detailed tradeskills, and more. Designed from scratch and based in a uniquely created world, the initial goal in designing Alganon is to provide 'Fun game play with unlimited growth in a massive world of immersion and interaction'.  Alganon has more than two years of expansions and feature enhancements planned for its players, including new races, classes, and domains. Large scale-combat, deity patronage, and crusades are just a few of the upcoming features players can begin to prepare for as they utilize the powerful real-time study system to define their character's future goals.
Next Article
The SMITE 2015 World Championship is over, and DizzyPW has coverage of upcoming changes and a cosplay recap!
by DizzyPW
The wait for gameplay of Wild West Online is almost over! Closed Alpha starts on September 15th and players can purchase it early.
by Ragachak
Independent developer Keen Software House today announced that Medieval Engineers will be available on Steam Early Access on February 19th, 20...
by Mikedot