Tank Ace closed beta now live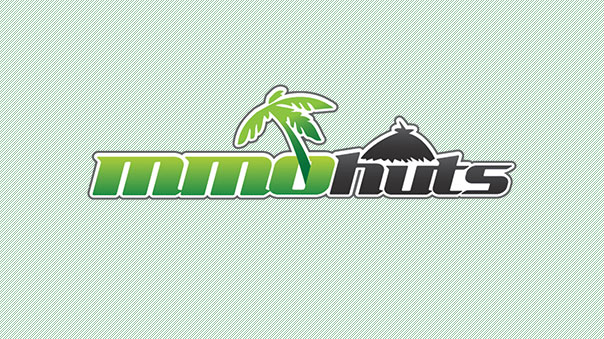 Tank Ace, a new MMO from Gamescampus (MLB Dugout Heroes, Shot Online, Asda Story, and more), has officially launched into its Closed Beta as of Thursday, December 17th.
A World War II tank-warfare game using tactical-warfare style combat, Tank Ace plans to launch in early 2010.
The Original Press Release:
GAMESCAMPUS' CLOSED BETA FOR TANK ACE GOES LIVE TODAY, DECEMBER 17TH

All-New Online WWII Third Person Shooter Game Lets Players Create Their
Own Tanks And Do Battle on Historically Accurate Battlefields

San Jose, Calif. (December 17, 2009) - San Jose-based online game
publisher, Gamescampus.com (www.gamescampus.com, run by OnNet USA),
announced today the closed beta test is live for its upcoming online
title, the fast-paced WWII tank warfare game, Tank Ace.  The game will
be free to download and will officially launch in early 2010.  To
learn more about the game, players can visit
http://tankace.gamescampus.com.  The closed beta test launches today.

Developed by B.O.B. Studios, this action-packed tactical-shooter
features realistic World War II battlefields and vehicle stats based
on actual historical facts.  Players can choose from multiple
historically accurate WWII tanks and then customize them by adding
additional armor, different styles of camouflage, body art, kill
marks, and clan insignias.

"Fans of tank warfare games will be incredibly impressed by what they
see when they play Tank Ace," said Jonathan Stypula of GamesCampus.
"Tank Ace is unlike anything else on the market and we look forward to
the response from our beta testers."

Tank Ace is packed with engaging battles and accurate specifications
like realistic recoil action and tank tactics.  Players will create
their own clans and devise winning strategies as they utilize terrain
features, coordinate assaults by using historically accurate tactics
and more!  Just some of the other gripping features include World War
II Factions including Russia, Germany and the U.S.A, easy to pick-up
controls and an Area Specific Damage System.  In the game, players
will lay an ambush, outflank the enemy divisions and charge across the
battlefield in the mightiest war machine ever created!

For additional details on Tank Ace please visit
http://tankace.gamescampus.com.
Next Article
Carbine Studios' highly anticipated MMORPG WildStar is now available for preorder.
by Mikedot
Turbine has released the first expansion for Dungeons and Dragons Online: Menace of the Underdark.
by MissyS
To celebrate the start of 2014, Eutechnyx' free-to-play online racing game and car community, Auto Club Revolution, today released the majes...
by DizzyPW