Age of Enlightenment coming to Luvinia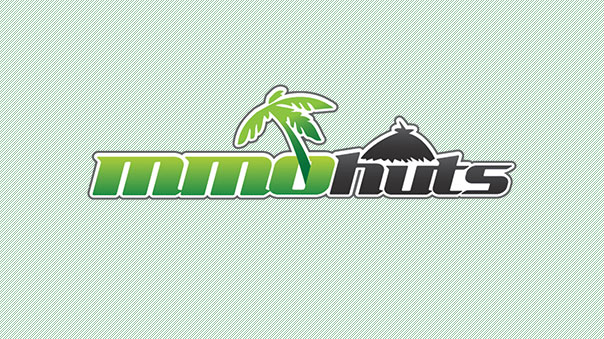 Luvinia Online has announced its first major expansion, the Age of Enlightenment, which will be released on November 30.
The expansion will introduce the second tier of subclasses for all primary classes, adding twelve new roles. These classes become available at level 80 after traveling to the Knowledge Pagoda, and introduce further specialized skills for each class to master.
The Knowledge Pagoda is one of the new areas coming to the expansion, and serves as the hub for players to begin their personal quest for a new subclass. More will also be coming with the release, including the raising of the level cap and new dungeons.
Luvinia Online is published by Outspark, which also publishes Fiesta Online and Project Powder.
Luvinia Online Gameplay Screenshot
Source:
Luvinia Online Expansion Ushers Age of Enlightenment

As expansive as the universe that houses the stars, an expansive mind shines with knowledge

SAN FRANCISCO – November 17, 2011 – Luvinia Online, the newest MMORPG from Outspark, is getting its first major expansion, the Age of Enlightenment. The new expansion brings a plethora of new features to the game, including a level cap increase, two new and massive dungeons, exciting new maps to explore, and plenty of new quests and content to discover that help further the exciting Luvinia storyline.

Perhaps the most anticipated feature coming in the patch is the inclusion of the 2nd tier subclasses. This new set of subclasses unlocks 12 unique roles for the game, available to the player at level 80. This new level of subclasses allows even more specialization and sometimes hybridization of a character, such as the Warrior class being able to pick the Paladin subclass. Additionally, the Paladin offers a variety of supportive and offensive buffs along with the defensive abilities of its parent class.

The new subclasses will require players to transverse the new Knowledge Pagoda which will be released with the expansion. In the floors of this seemingly giant book depository, players will partake in quests and acquire the items necessary to advance to the subclass of their choice. This new area will challenge players and advance the rich and elaborate personal storyline that develops as players immerse themselves in the game.

"We've been working hard with the developer, Shanda Entertainment, to get this anticipated expansion ready for our players," noted Philip Yun, CEO of Outspark. "We are committed to keeping Luvinia Online full of great content to engage both new and veteran players of the game and we know that the Age of Enlightenment is the first of many great expansions to come."
The expansion is currently scheduled for release on November 30th as part of the normal server maintenance for the game. As the launch day comes closer, there will be more information released on the new dungeons and the level cap raised, along with a few more details about new subclasses.
Next Article
Acquisition, Inc. will play a big part of the upcoming Neverwinter update, set to launch sometime in early November.
by Outfoxed
Starting today, ArenaNet is happy to announce that the annual Halloween festival, "The Shadow of the Mad King" returns to Guild Wars...
by Ragachak
As someone with a hearing deficiency, comfort and audio levels are equally important. That's where the AVerMedia GH337 comes in.
by Ragachak