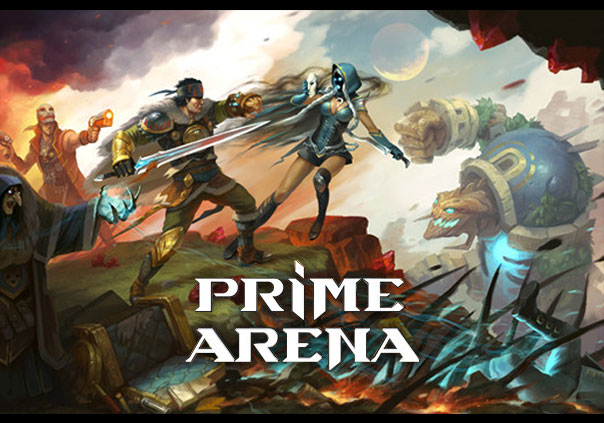 Prime Arena is an upcoming free-to-play survival MOBA game inspired by PUBG and developed by Nival for PC that can be downloaded on Steam. In Prime Arena players are entirely on their own and must fend for themselves, eliminating the forced socialization found in many other MOBAs. Victory is fully dependent on your own personal skill and reaction speed, meaning there is nobody to blame for a loss but yourself!
Battles are fought completely for yourself. You might be able to temporarily align with another player if you're lucky, but there can only be one winner. Use your alliances however you need, whether they be long-term investments or just for short-term safety, but keep in mind everyone is always competing with everyone and only one will be standing in the end You never know who might try to stab you in the back at a moment's notice!
Every match has the underlying intricacies you're used to in the MOBA genre, but many of the game's survival elements reminiscent of the battle royale genre will ensure that you're looking out for who matters most – yourself! Throughout every game the map will shrink, forcing players closer and closer together until only one is left alive in the end. If you find you've been eliminated you won't have to worry about sitting around to wait and watch the match play out. You can dive right into a new game with other players at once to get right back into the fun!
With so much riding on your shoulders you might want to alleviate some of that burden by aligning yourself with another player, but don't forget to watch your back. The only person that matters in the end is you, so keep your interests at the forefront in Prime Arena!
Status: Pre-Release
Business Model: Free to Play
Developer: Nival
Publisher: Nival
Category:

Stand-alone

Genre(s):

3D, MOBA, Fantasy

Platforms:

PC, Steam



Recommended System Requirements:

OS: Windows 10 64-bit
CPU: Intel Core i5-4670K or above / or AMD equivalent
RAM: 6 GB
GPU: Nvidia GPU GeForce GTX 770 / AMD GPU Radeon R9 290
HDD: 2 GB



Description: Prime Arena is an upcoming free-to-play survival MOBA game where players can battle in an ever-shrinking map to be the last person standing. Put your trust in others and believe them when they say they won't kill you, or play like a lone wolf to ensure your interests are number one!
Achievements, in-game tutorials, attacks queuing, rewards for logging in, friends list, and more.
by MissyS
The King of Fighters franchise has an overwhelming legacy to live up to in my eyes.
by Ragachak