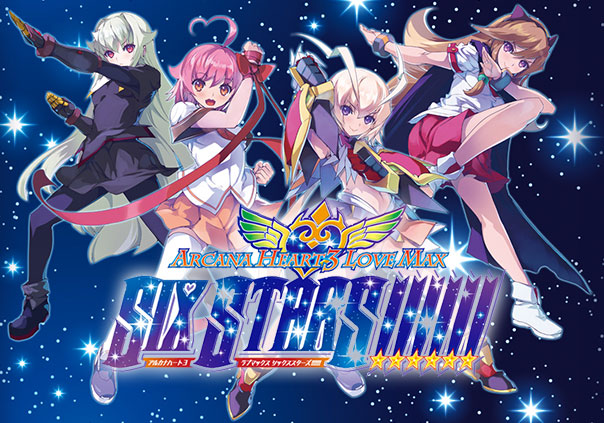 Arcana Heart 3 Love Max Six Stars
Arcana Heart 3 Love Max Six Stars is a unique 2-D fighting action game with dynamic mechanics and lots of cute characters. Develop your own personalized fighting style by mixing and matching from the 24 character roster and their respective abilities for a whopping 576 different combinations to try out! Also, each pure-hearted maiden comes with a default set of versatile skills and a guardian spirit that can be switched out with mid-combat for additional power.
Besides the vast amount of story content, race to the top of the leaderboard in time trial attack, rack up points in score attack, hold out as long as possible in the endurance mode, refine your game in training, learn from watching past vods in the replay theater, or test your strength on the global stage in versus.

Status: Pre-Release
Business Model: Retail
Developer: Examu
Publisher: Arc System Works
Category: Stand-alone
Genre(s): 2D, Fantasy, Fighting
Platforms: PC, Steam


System Requirements not yet known.