Realm of the Titans is a 3D fantasy action MMO with DotA style gameplay. Work with allies to defeat the opposing team and destroy their base! A match making features ensures balanced games, and a varied selection of heroes keeps things exciting.
Publisher: Aeria Games
Playerbase: ??
Graphics: Medium
Type: MMO
EXP Rate: ??
PvP: Team Based
Filesize: ??
Pros: +Match making feature. +Competitive gameplay. +Stat tracking & achievements. +Varied heroes to chose from.
Cons: -Several similar games already available. -Steep learning curve. -No launch dated announced.
Overview
Realm of the Titans Overview
Realm of Titans is the latest free to play game inspired by the widely popular Warcraft 3 custom map Defense of the Ancients (aka DotA.) With a gameplay style similar to League of Legends and Avalon Heroes, Realm of Titans should be instantly accessible to fans of the genre. Several new features like control points should shake things up and help the game stand out. Realm of the Titans will utilize a match making system to pair players with similarly skilled opponents. The game will also keep track of stats, and allow players to unlock achievements to access new content. Sign up for the beta today!
Realm of the Titans Screenshots
Realm of the Titans Featured Video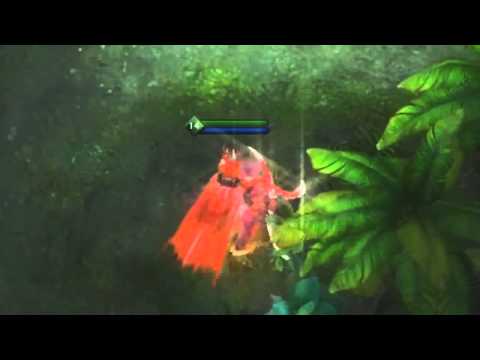 Full Review
Realm of the Titans Review
Coming Soon…
Screenshots
Realm of the Titans Screenshots
Coming Soon…
Links
Realm of the Titans Links
System Requirements
Realm of the Titans Requirements
(estimates)
Minimum Requirements:
OS: Windows XP / Vista
CPU: Intel Pentium 4 3000 MHz / AMD Athlon 64 3000+
RAM:  2 GB
HDD: 5 GB Free
Graphics Card: GeForce 7600 / ATI Radeon Х1600
Recommended Specification:
OS: Windows XP / Vista / 7
CPU: Intel Core 2 Duo 3000 MHz / Intel Core Quad 2400 MHz / AMD Athlon 64 6400+ or better
RAM: 4 GB or more
HDD: 10 GB or more
Graphics Card: GeForce 8800 / ATI Radeon HD 4700 or better