FACEIT and Twitch Create New Esports League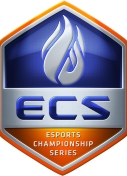 FACEIT, the world's leading competitive gaming platform, in partnership with Twitch, the world's leading social video platform and community for gamers, is launching a revolutionary esports initiative, the Esports Championship Series (ECS). The initiative's flagship league, ECS – Counter-Strike, signifies a giant leap forward in the evolution of esports, as it will be the first professional esports league to offer teams co-ownership, like many traditional professional sports leagues. The league will consist of 20 teams (10 from North America and 10 from Europe) and will kick off today with a pre-show at 8:30am PT/11:30am ET and game time at 9:00am PT/12:00pm ET with US$3.5M in payout for prize money and team financial support.
"Players and teams are the heart of the esports community and deserve the opportunity to reap the rewards of their hard work and dedication to grow esports into a mainstream phenomenon," said Michele Attisani, co-founder of FACEIT. "We make the community our first priority and as such, we're excited to support the first esports league that positions teams as co-owners."
All parties involved worked very closely to determine a strict code of conduct for player treatment and payments, making sure everyone has the chance to benefit from the League's success and the continued growth of esports. Teams and players will also be given seats on the league's governing committee to help decide and enforce key aspects of the league, including regulatory framework, integrity, players' welfare, holidays, and best practices to ensure synergy among the league and its participants.
The Esports Championship Series will be showcased exclusively on Twitch. Fans will be given direct access to every match of the ECS through FACEIT's official Twitch channel (www.twitch.tv/faceittv) with closed qualifiers for ECS Counter-Strike beginning today. Twitch and FACEIT will also be providing travel, accommodations, on-site concierge services, high-quality tournament playing conditions, lounges, and parties to ensure an unparalleled experience for players.
"A major part of Twitch's success is built around our relationship with the esports community, from the players and organizations who have made it a leading form of entertainment, to our own staff with deep roots in the scene," said Stuart Saw, Director of Esports Strategy, Twitch. "We've listened to what the teams and players are looking for, which is to have a bigger voice in the movement, and it inspired us to partner with FACEIT to launch the ECS. This will mark a significant and welcome change to the sport, and will lead to a wider impact across the industry."
In addition to the ECS, FACEIT has made another important step in the evolution of esports by creating a development league that will feed new talented teams and players into the ECS league. The development league will kickoff with the launch of season 2 of the ECS. More information on the development league will be announced in the upcoming weeks.
Next Article
This afternoon on Guild Wars 2's weekly "Points of Interest" livestream, the team focused showcasing the new Revenant class.
by MissyS
Yoozoo Games are beginning Christmas events for two of their titles, Legacy of Discord - Furious Wings, and League of Angels - Paradise Land.
by Ragachak
Kakao Games and PearlAbyss have announced that its MMORPG Black Desert Online will be made available on Steam in North America and Europe.
by MissyS