The Forest Project Uses Unreal Engine 4 to Provide Therapy for Dementia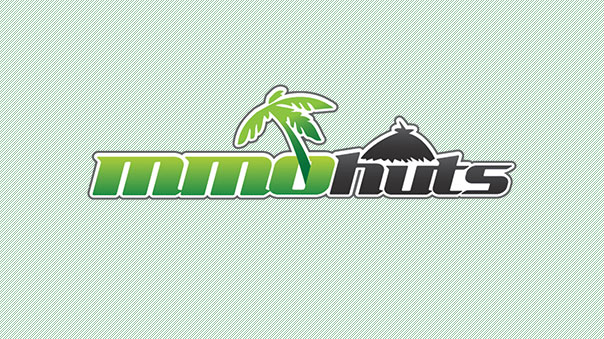 The Forest Project is an upcoming serious game that provides therapeutic benefits to people living with dementia through the use of virtual environments. Created with Unreal Engine 4, The Forest Project is an initiative of Alzheimer's Australia Vic and developer, Opaque Multimedia.
"The objective of The Forest Project is to improve the quality of life for people living with dementia by escaping from the monotony of their living spaces," said Opaque Multimedia Co-Founder Norman Wang. "Future expansions will include more locations, interactions and preferences. Our eventual goal is to put The Forest Project in every aged care facility in Australia, and similar facilities all over the world."
The Forest Project, which is currently seeking crowdfunding support, uses virtual reality as a form of sensory therapy for people living with dementia by allowing them to enter a more visually stimulating and interactive environment. Research has shown that a person's sensory abilities remain intact even in the late stages of dementia.
Opaque Multimedia's previous work, the Virtual Dementia Experience (VDE), utilizes motion-sensing to immerse participants in the role of a person living with dementia. By helping to raise empathy among elder-care workers and families, the VDE showcases the real-life impacts possible by serious games.
Epic Games VP Jay Wilbur said, "The work that Opaque Multimedia is doing is very exciting, and we are proud that Unreal Engine 4 has been able to help the team see its vision realized. We have worked hard to give Unreal Engine 4 the unparalleled versatility needed to bring any concept to life, and projects like the VDE and The Forest Project make those efforts worthwhile."
Serious games face unique demands and challenges in an industry dominated by traditional concepts of gameplay mechanics. Citing Blueprint visual scripting and the Material Editor as two standout features, Wang said that using Unreal Engine 4 provided Opaque Multimedia with the flexibility of tools needed to break the boundaries of expectation.
"Game engines that specialize too specifically towards a certain type of game limit the developer's options, and can doom a serious game project before it even starts. In our experience with Unreal Engine 4, we have found that it has versatility and flexibility, and is clearly designed with the end user in mind."
Learn more about Opaque Multimedia's efforts to improve the lives of people living with dementia, visit http://opaquemultimedia.com.
Players are now able to begin colonizing Mars in Offworld Trading Company, the economic RTS from Mohawk Games, as the title is now available o...
by Mikedot
Zero Point Software today released its first co-op expansion update. "Our last update included a huge new co-op and singleplayer mission cal...
by Mikedot