TERA Rising: Go Berserk Update Arrives July 7th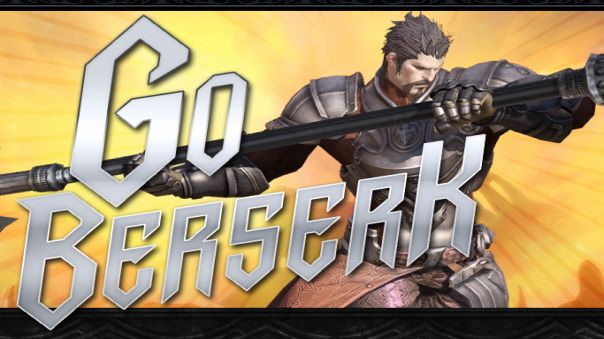 En Masse Entertainment has recently announced that a new update for their action-based MMORPG TERA: Rising will be recieving a new update called "Go Berserk". As users may have guessed, this new update will be focusing on the updating the Berserker class with a handful of new skills and abilities. The berserker class will also become viable as a tanking role, which now fits in between the Lancer and Warrior class in terms of strength and threat-building.
Besides from a new class update, two 5-man PvE dungeons will be included in the update, including the return of a previously removed dungeon Boss, Kaprima. For the PvP fans out there, a new 15 vs. 15 dungeon called the Gridiron will be included, which is set up in a Team Deathmatch style format where the first team to rack up 70 kills will win. For the raider crowd, a new 10-man raid will be included with new BAMs to fight and puzzles to solve.
Lastly, a new dressing room feature will be included, allowing players to try out cosmetics items from the TERA in-game store. The dressing room will also allow players to try on those cosmetics items while sitting, walking, attacking and more.
For more info, on this new update, visit http://tera.enmasse.com/berserk
Check out the Green Lantern as he will appear in Infinite Crisis!
by MissyS
Gameforge and HEX Entertainment are expanding the beta of the digital TCG HEX: Shards of Fate with the first single-player content. The Frost ...
by Mikedot
The latest content update features the latest chapter in the epic game, "Chapter 4-2: The Devil in the Desert."
by MissyS