Hailan Rising announced by GamersFirst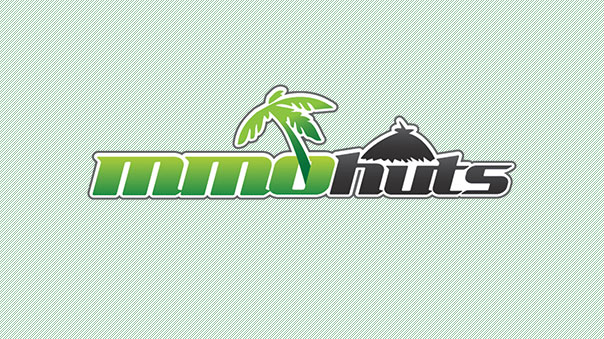 GamersFirst has announced a new free-to-play MMORPG, Hailan Rising, which will start closed beta testing this fall.
Hailan Rising is built with the Unity 3D engine, and will feature FPS-style gameplay in a post-apocalyptic world, with eight classes, no leveling, open world PvP, no item restrictions, and the ability to learn skills from other classes. While a teaser site is now available, closed beta sign-ups are not.
GamersFirst publishes several MMOs including APB Reloaded, 9Dragons, Sword 2, War Rock, and Knight Online.
Hailan Rising Gameplay Screenshot

Source:
GamersFirst Announces First Unity 3D – Based MMORPG, Hailan Rising

Free2Play MMO Publisher Releases Debut Title

PR Newswire

SAN FRANCISCO and IRVINE, Calif., March 1, 2011

SAN FRANCISCO and IRVINE, Calif., March 1, 2011 /PRNewswire/ — Game Developer's Conference – GamersFirst announces Reloaded Productions' first wholly developed MMO title, Hailan Rising; in partnership with Glass Egg and Mixamo, "Hailan Rising."

"Hailan Rising" will be the industry's first full scale PVP-based Fantasy MMORPG developed in Unity 3D and using the Mixamo.com animation system.

Players will find themselves as survivors in the post-apocalyptic fantasy world of Hailan, just as the massive flood waters that destroyed the world are receding. Players must choose to play as one of eight character classes and choose a nation to which they will pledge their allegiance. Battle between the nations force players to defend their realmin a PvP packed MMORPG played out on land, at sea and in the air.

Hailan Rising removes the traditional 'leveling' system and replaces it with an FPS style system of advancement. Players must power up individual combat abilities while learning new abilities from other classes.

Main features of the title include:

The Etherea System™ – Players can learn any ability from classes that are foreign to their own.
No Item Limitations – Any player may equip themselves with any item or weapon, regardless of which of the eight classes they choose to play.
Large-Scale PVP – Open World PVP between hundreds of players can take place at any moment.

"This is an MMORPG like no other we have seen in the market," says Bjorn Book-Larsson, COO & CTO of GamersFirst and the head of GamersFirst studio subsidiary Reloaded Productions. "We have created a title that combines the best features from several MMO genres, added new technologies from Mixamo and Unity, at the same time we have worked to eliminate some of the most criticized components of MMORPGs to come up with what we believe is a great new game experience."

"I have always dreamt of creating a game that can balance grinding with instant action, in a game system that preserves both long-term leveling while letting players enjoy instant balanced PvP combat at every turn," says Adam 'CaliMaestro' Smith, Producer for Hailan Rising. "We hope that with Hailan Rising we have created something truly unique for the avid PvP and trading-focused MMO-RPG fan."

Hailan Rising will initially be launched throughout North America, Turkey and Europe as a Free2Play™ title, with an expected closed beta appearing in Q3 2011.

You can follow our updates on:

Hailan Rising (Home Page) – www.GamersFirst.com/HailanRisingG1

Facebook – www.Facebook.com/HailanRising

Twitter – @HailanRising
Next Article
A massive content update called "Journey of the Divine" is coming to the sci-fi MMORPG Skyforge on November 12.
by MissyS
As Divinity: Original Sin nears its June 20th release date, the team at Larian Studios unveils a limited-supply Collector's Edition, feat...
by Mikedot
Torn Banner Studios has announced that the closed beta for its upcoming combat action game, Mirage: Arcane Warfare, will begin on March 27.
by MissyS