Grand Chase revamps 3 dungeons, adds Sands of Illusion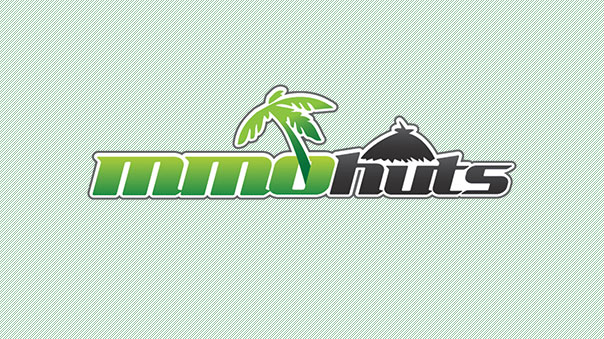 Grand Chase's latest update offers a refresh on something old, along with something new.
Bermesiah, Silver Land, and Alcubra have been redesigned. The new redesign includes new background art, new monsters, and upgraded jump stages. Newly added is the Sands of Illusion. Players can get a bonus Adventure Mission from now until July 13th, which allows players to enjoy a special quest to revisit the newly revamped dungeons, with rewards including a New Continent Signboard, Conqueror Crest, and Grand Chase Necklace. During this limited time, players also get a 3% stat boost for playing in Ellia, Xenia, and Archimedia dungeons.
The Original Press Release:
NTREEV INTRODUCES A NEW DUNGEON AND EVENTS FOR ITS ONLINE ACTION-BRAWLER GRAND CHASE

Starting Today Players Can Participate In Three New Events Celebrating The All-New Sands Of Illusion Dungeon Where Interesting Surprises Await!


Irvine, Calif., July 1, 2010 – Ntreev USA, a leading online game developer and publisher, announced today that a new dungeon, several dungeon revamps and all-new events are now live in the popular online action-brawler MMO, Grand Chase. To download and play the game, players can visit http://grandchase.ntreev.net.

Sands of Illusion Dungeon
The Grand Chase knights are intent on keeping their promise to the inhabitants of Kungji Village and have trailed the thief's footprints to the vast and dangerous Sands of Illusion! The locals believe that this immense desert is responsible for the disappearance of travelers and merchants with its mirages, sinking sand, and horrible monsters.

Players brave enough to enter Sands of Illusion will get to see what surprises await in this new dungeon known for mysterious pots full of life and magic.

Revamped Dungeons
Revitalized dungeons in the regions of Bermesiah, Silver Land and Alcubra have all been overhauled with new background art and new monsters. Upgraded jump stages have also been altered to give these dungeons a fresh new look and exciting atmosphere without sacrificing a familiar feel.

New Dungeon Launch Events Now through July 13th

What New Evil Lurks in the Shadows?
Now until July 13th, players can log in and receive a Big New Grand Chase Adventure mission. This quest will allow players to partake in an enriched transformation of their favorite dungeons! Featuring the revamped Bermesiah, Silver Land and Alcubra dungeons, players will confront new masters and behold exciting new panoramas. Rewards include a New Continent Signboard, Conqueror Crest, and Grand Chase Necklace.

Kick Start Your Game!
Celebrate Bermesiah, Silver Land, and Alcubra's transformation by taking advantage of a 30% EXP boost and unlimited Bonus Recharge usage! Players can now get better acquainted with their favorite dungeons all without worrying about running out of lives and leveling up faster to boot.

The Final Push!
Once players have cleared Bermesiah, Silver Land, and Alcubra, they can race to the top in Ellia, Xenia and Archimedia. For a limited time players will get a 3% stat boost for playing in these territory's dungeons!


Next Article
After the introduction of Mythic Equipment last week to League of Angels II, many players have been able to rise their BR to new heights.
by MissyS
Mark your calendars and clear your week. March 24th will see the triumphant release of Closed Beta Phase 2 for Orcs Must Die Unchained. The de...
by Mikedot
Rock Hippo Productions Ltd. announced today the launch of its latest update – Clockwork Wings – for their popular free-to-play cartoon-sty...
by MissyS