Firekom announces Global Soccer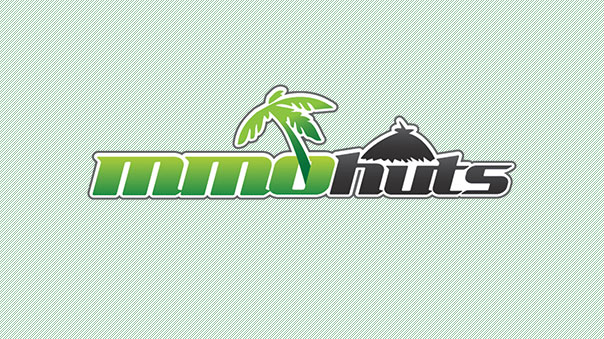 Polish game developer Firekom has announced their debut title, Global Soccer.
Global Soccer will be a free-to-play soccer themed MMO designed for players around the world. Players can choose their team position, build their abilities, and earn fame and fortune as a professional soccer player (footballer). Players will be able to compete against others at worldwide stadiums, socialize and join football clubs, strive to earn trophies, and spend their hard-earned game money on progress, better living quarters, and fame. The game's city features a disco, restaurant, shopping center, park, beach, and other surprises.
 Global Soccer is currently in open beta for different languages at www.globalsoccer.com.co.
Global Soccer Gameplay Screenshot

Source:
Global Soccer – new MMO RPG sport game

FIREKOM proudly presents GLOBAL SOCCER.

Firekom, a Polish game developing team, is proud to present its debut production, an online MMO game called Global Soccer – a virtual world which has been created to meet the needs of football fans from all over the world. Everyone can become a football star!

Global Soccer is an online game designed to bring the passion of football into the virtual reality.

First, players make up their mind as to what position they wish to play on. Then, all they need is a mixture of talent, skills and a bit of luck to become a rich and famous football star. Every Global Soccer players get the chance to build up their confidence, abilities and competence on the pitch. They can help the goalkeeper defend their goal, assist their teammates in attacking or shooting goals for the team. In other words do everything a good footballer should do to become a legendary striker, an epic midfielder or a significant defender.

Since Global Soccer is an MMORPG, it becomes a place of meeting players from all over the world. One of the greatest advantages of the game is that the players get the chance to play with or against real people who might be miles away from one another. Not only can the players meet up at the different stadiums of GS but they are also able to socialize outside the pitch and create their common football clubs to reach out for the best trophies together. Moreover, they earn their own money which in turn can be spent to progress faster, to improve their standard of living as well as to gain prestige and fame.

The ever-developing Global Soccer city offers many interesting places. There is a disco where you can have a drink, a restaurant to grab something to eat, a shopping center where the trendiest clothes can be bought as well as a park or a beach to take a deep breath, relax and contemplate the beauty of the world. There are also some mysterious surprises hidden around the whole city waiting for the players to discover them. What is more, the city is always alive and there is always something to do so it is never dull nor tedious but busy and vibrant.

Global Soccer is in the open beta version and is already being tested. It is available in different language versions. As the Global Soccer family keeps growing, the number of testers keep growing. Everyone wishing to start their career as virtual footballers can become a Global Soccer tester as the developers always listen to the voice of their players and try to implement most of the changes they suggest into the game. In that way Global Soccer players are actively involved in the process of development of the game. The game is available on www.globalsoccer.com.co Visit the website and find us on Facebook www.facebook.com/Globalsoccermmo to find out more about the game and the players. Join the Global Soccer family and become a world-class football player.
Next Article
En Masse has announced that they are "CALLING ALL CLOSERS!", as the Open Beta Test for Closers has officially started today.
by Ragachak
Nexon is adding a riveting new chapter to the M.O.E. storyline of a galactic war, and also offers fresh new items and features.
by Ragachak