Earth Eternal Celebrates Zombie Awareness Month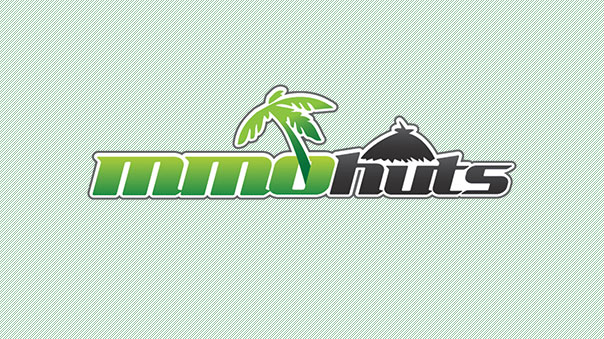 Did you know that May was zombie awareness month? No? Well neither did I, or at least not until now. Thanks to Earth Eternal, I know know about the important event and have a place to celebrate it. Every weekend for the rest of the month, players will be able to battle the zombie hordes in special in-game events.
For those unfamilar with Earth Eternal, it is a free to play browser based MMORPG unlike any other. With graphics and gameplay that match or exceed most downloadable MMORPGs, its definetly a game worth checking out. Earth Eternal supports a variety of races, each with extensive customization options.
Learn more about the zombie-themed events by reading the full release below or check out our Earth Eternal page for a full review, screenshots, videos, and more!
Full Release:
May is Zombie Awareness Month, during which many institutions and volunteers raise awareness about the dangers of the modern zombie infestation. Join Sparkplay as they participate in this important movement to eradicate the threat of the living dead.

To do their part to protect the Beasts of Earth Eternal, local representatives from Camelot, Bremen and Heartwood have been dispatched into the world to warn the people and declare war on the zombies. Attacks are common throughout May, and the Beasts will need all the help they can get to protect themselves from the impending epidemic. Log in every weekend to participate in Zombie Awareness Month. Players can use Earth Eternal's multi-class system to choose exactly which method of undead disposal is right for them; be it fireball, ice blast or an axe to the head. Just remember – always be wary. Zombies may not be fast, but they are everywhere!

WHEN:
May 15-16, 22-23 and 29-30

WHERE:
Sign up now to defeat the zombie onslaught at: http://www.eartheternal.com

Earth Eternal provides players with the sophistication and depth of a classic MMO in a free-to-play, browser-based experience. The game takes place in a fantasy-themed immersive 3D world, where Gaia's anthropomorphic Beasts have returned from the outskirts of reality after mankind wiped itself out through war and violence, to further their struggles against the Dark Lord and his endless efforts to wrest control of the land from the gods. Familiar man-made landmarks including Big Ben and the Eiffel Tower make an appearance in this alternate Earth, serving as an eerie reminder of what came before. Players can choose from more than 20 different character races, including the bear-like Ursine, hawk-like Atavians or the mechanical Clockwork, and unlike most MMOs, they are not limited to skills and spells from a particular class, allowing for broader character builds.
Next Article
Taichi Panda 3: Dragon Hunter is coming! Pre-Registration for the third Taichi Panda title is officially live, and is set in Avzar.
by Ragachak
How will Dauntless distinguish itself from similar titles like Monster Hunter?
by MissyS