KartRider: Drift Closed Beta Starts Second Round of Testing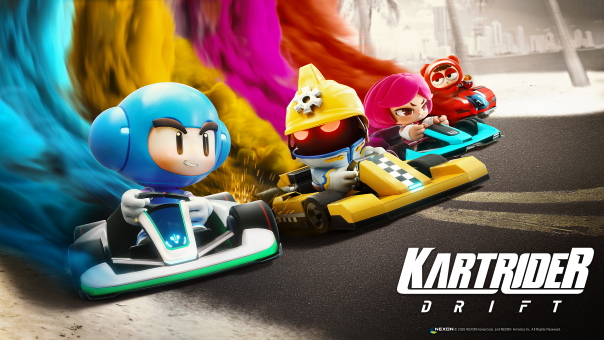 KartRider: Drift, the free-to-play kart racing game, is gearing up for its second Closed Beta test via the Nexon Launcher, Steam, and Xbox One, including Xbox One X starting today at 4 p.m. PDT.
KartRider: Drift will provide players with an abundance of never-before-seen content in its second lap of testing, including a wealth of new in-game enhancements such as a revamped User Interface, updated HUD elements, a contextual rear view mirror, and refined physics that significantly improve the racing experience.
Players will also be introduced to an all-new character, Diz and new tracks. Additionally, drifters can deck out their characters with a variety of colorful new skins and emotes, along with a robust set of kart customizations featuring an assortment of decals, paint jobs, wraps, and more for maximum personalization.
Players can also test out new systems such as the Racing School mode where they can improve their racing skills, as well as the Racing Pass that provides a mixture of exciting unlocks for playing.
As a thank you to beta testers, KartRider: Drift will reward players with special daily login bonuses, including the Turbo Tortoise Kart, Bunny Buggy Kart, Simian Scrapper Kart, and Deuce Coupe Kart. Beta participants will also receive a White Cloud Balloon item at official launch.
KartRider: Drift's Closed Beta will be available worldwide starting today at 4 p.m. PDT on the Nexon Launcher, Steam, Xbox One, including Xbox One X, with the exception of Japan, and China on console. To see a full list of available regions, please follow this link.
Next Article
Starting September 11th, players can try Sword Coast Legends™, prior to the game's release on September 29th.
by MissyS