Bright Shadow announces Curse of Hera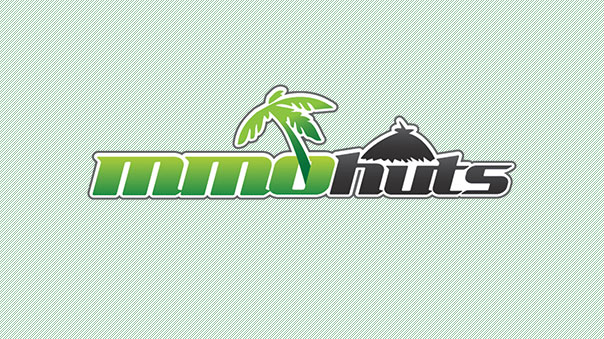 Bright Shadow has revealed Curse of Hera, its latest major expansion.
The update raises the level cap from 69 to 99, and introduces eight new classes: Paladin, Dark Knight, Pistolero, Sorceror, Beast Lord, Oracle, Alchemist, and Artisan. New content will include over 30 new areas, 400 new enemies, 40 new bosses, and 2000 new quests.
Gamania, the publisher of Bright Shadow (and Lucent Heart as well), has also announced that it will be connecting its US beanfun! community to Gamania Europe's beanfun!, and vice versa, making it easier for players to connect and play games from both regions.
A trailer has also been released showcasing the new expansion.
Bright Shadow: Curse of Hera Trailer
Source:
BRIGHT SHADOW GETS "CURSE OF HERA" EXPANSION

Increased level-cap + 8 new classes + 30 new maps + much more…

Although the holidays are over, the celebrating continues with Bright Shadow's brand new 2012 Curse of Hera expansion! Gamania Digital Entertainment Europe is happy to announce that the new content update includes 8 new classes, introduces 30 new maps and raises the level-cap from level 69 to 99! Do you have what it takes to defeat Hera and her minions?

Alan Lan, Product Manager for Gamania Digital Entertainment Europe said: "We are very happy that we can finally launch this long awaited expansion which will add content for our hungry and growing community. I am also very glad that the Mentor & Apprentice System, which we introduced in our last update proved to be very popular. Now with the update in place there is even more dungeon raiding and monster card collecting to be done in the fantastic world of Luciena. I would also like to take this opportunity to thank our loyal Ambassadors and the community and wish you all a fantastic New Year!"

In addition to the expansion Gamania Europe and Gamania US are cooperating to connect the US beanfun! community to the game. This means that US beanfun! account holders can also play games that are published on the European beanfun! platform (and in future also vice versa). Please be patient, the connection is nearly there, more info will follow soon.

KEY FEATURES "CURSE OF HERA" UPDATE:

Raised level cap (from 69 to 99)
8 new classes (Paladin, Dark Knight, Pistolero, Sorcerer, Beast Lord, Oracle, Alchemist, Artisan)
2000+ new quests to complete
Over 30 new challenging areas and dungeons to explore
Over 400 new enemy types and monster cards to collect
40+ new towering bosses

To learn more about Bright Shadow and play the game for free, please visit www.brightshadowonline.com and follow us on Facebook: http://www.facebook.com/BrightShadowOfficial and Twitter: http://twitter.com/brightshadoweu for the latest news and gossip!
Next Article
With its own unique take on the classic fantasy genre, Winterfrost Legacy focuses on the strategic aspects of battle.
by MissyS