Alliance of Valiant Arms joins Steam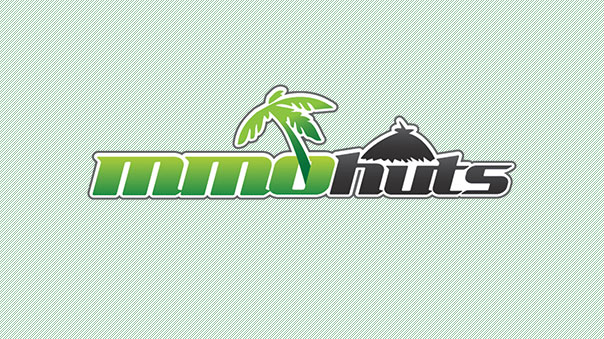 Alliance of Valiant Arms is now available to download and play through Steam. The game remains free through the Steam Shop.
Playing through Steam will let players also purchase G-Coin through Steam, play with the rest of Alliance of Valiant Arm players, and – on June 19 – get an exclusive weapon, the British L85A2.
Alliance of Valiant Arms is published by Ijji, which also publishes Soldier Front, GunZ, and Lunia.
Alliance of Valiant Arms Gameplay Screenshot

Source:
ijji.com's Alliance of Valiant Arms Joins Forces with Steam's Army of more than 30 Million Gamers

Valve's leading online game distribution platform ventures into free-to-play gaming with ijji.com's modern warfare first-person shooter

Irvine, Calif. – June 14, 2011 – Grab all the "boom sticks" you can, because this war is about to get much bigger . Alliance of Valiant Arms(A.V.A), ijji.com's Unreal Engine 3-powered multi-player online first-person shooter (MOFPS), will be available starting today at 10:00 a.m. Pacific via Steam, Valve®'s digital distribution platform for PC and Mac games. This partnership with ijji.com is part of Steam's initiative to support the ever-growing free-to-play gaming market, one of the fastest-growing verticals of the gaming industry – and connects A.V.A to a potential audience of 30 million Steam gamers.

"It's no secret that Steam had its biggest year-to-date in 2010, surpassing 30 million users," said Sirgoo Lee, CEO of NHN USA, which operates ijji.com. "So when we started discussing how to expand A.V.A's scope, we found that Steam was the perfect digital platform for us. From the beginning, we set out to make A.V.A the highest-quality and most engaging MOFPS possible. Steam's services will help us reach a new audience and bolster A.V.A's great community."

Alliance of Valiant Arms is fully integrated with Steamworks, a first for a free-to-play game. As part of the integration, gamers can purchase G-Coin, A.V.A's virtual currency for premium items, through the Steam store. Steam also offers cross-platform play, allowing Steam users the ability to play Alliance of Valiant Arms with those who play the game directly through ijji.com's portal. Steam will feature Alliance of Valiant Arms on Sunday, June 19, 2011 with an exclusive in-game item – the British L85A2 rifle, for all users who play the game that day.

In A.V.A, modern warfare hits combat zones around the globe where a formidable battle has broken out between the EU and the NRF.  Players are tasked with picking a side and squaring off in an unprecedented battle amongst skyscrapers and deserted city blocks.  With the signature quick-fragging action of the Unreal Engine 3, combat escalates quickly and tensions run high as players anticipate a bloody clash around every corner.  Europe has yet to see more ominous missions or relentless enemies as seen on the streets of Alliance of Valiant Arms.

Alliance of Valiant Arms was developed by Redduck and licensed to ijji.com for North American and European distribution by Neowiz Games. For more information about Alliance of Valiant Arms, please visit http://www.ava.ijji.com.
Next Article
TennoCon offers attendees a chance to connect with the Warframe developers, well-known Warframe Twitch and YouTube broadcasters.
by MissyS
New updates and massive contests are coming this weekend for a second round of public testing for Red 5 Studio's Firefall.
by MissyS
Nexon has announced that after years of service, Atlantica Online will be transferring to a new publisher: VALOFE.
by MissyS