Act VI: Kiss of the Gun coming December 15 to Dungeon Fighter Online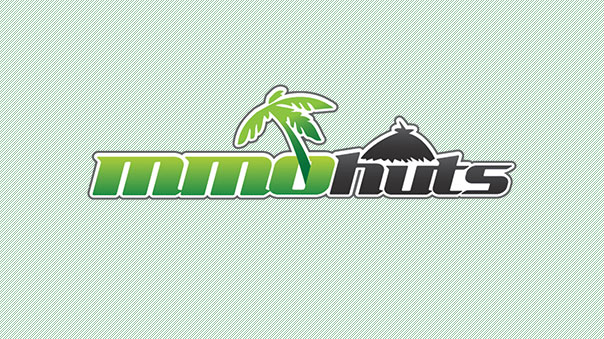 Dungeon Fighter Online is prepared to release its next update, Act VI: Kiss of the Gun, on December 15th.
The update will add the Female Gunner Awakening, granting her new skills and attacks for Mechanics, Spitfires, Launchers, and Rangers. A new area known as Empyrean, will release three new dungeons, and several new quests, along with its story line for players.
DFO is also hosting a "12 Days of Arad" event for the holidays, granting players a chance to find several gifts including Avatar tokens, NX giveaways, and Skeleton Key fragments, which can be used to unlock Lost Treasures.
Dungeon Fighter Online is published by Nexon, which also publishes MapleStory, Vindictus, Mabinogi, and Combat Arms.
Dungeon Fighter Online Gameplay Screenshot

Source:
Girls Just Wanna Have Guns

Dungeon Fighter Online Unleashes Act VI: Kiss of the Gun – new videos available

Dungeon Fighter Online, the classic side-scrolling arcade-style beat 'em up MMO from Nexon America, is unveiling the Female Gunner Awakening in celebration of the highly anticipated Act VI: Kiss of the Gun update, coming December 15th.

Act VI: Kiss of the Gun will reveal huge updates to the Dungeon Fighter universe, including the much anticipated Female Gunner Awakening. The Female Gunner is revered for her speed and unerring discipline while wielding deadly firearms. Special new skills and attacks for the Female Gunner Mechanic, Spitfire, Launcher, and Ranger have been added to the class, wherein players can expect to see everything from devastating EMP attacks to earth-shattering cannon fire.

Additionally, players will soon be able to explore the brand new area to the DFO universe known as Empyrean, a region long besieged by relentless dictators.  After an extended period of tyranny, Empyrean's capital city of Ghent established a bustling culture symbolizing the region's freedom. Unfortunately this cultural revolution attracted a new faction of vagrants known as the Kartel, whose soldiers have kidnapped Ghent's Princess Erje and unleashed persistent attacks upon the city. The citizenry of Ghent call upon Dungeon Fighters to explore the three new dungeons and pursue the evil Kartel to find the city's beloved princess.

In anticipation of the Act VI: Kiss of the Gun update as well as the upcoming holidays, Dungeon Fighter Online is giving away several items during the 12 Days of Arad event. Players can expect to find gifts such as Avatar tokens, NX giveaways, and Skeleton Key fragments, which can be used to unlock Lost Treasures. The 12 Days of Arad is just one of many events coming to Dungeon Fighter Online this holiday season.

For more information on Dungeon Fighter Online, or to download and play for free, go to http://dungeonfighter.nexon.net/
N3TWORK is a games, media, and tech company that has officially partnered with The Tetris Company for some new Tetris titles.
by Ragachak
Eva Levante is back in the Tower and this year her oven is roaring to life with baked goods to share.
by Ragachak
DCUO takes place in the world made famous by the DC Comics company, but does not take place during the main storyline
by Ragachak