MicroVolts launches Holiday Special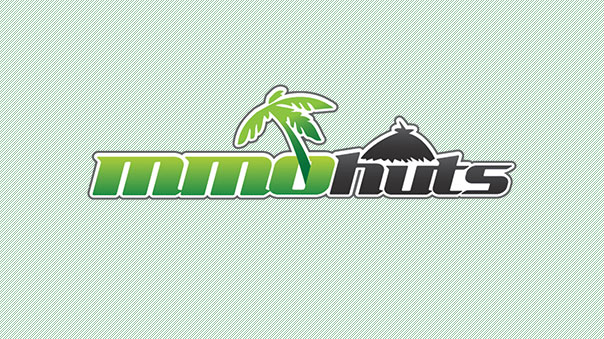 MicroVolts is joining in with the rest of the MMO world with holiday magic for its players.
The update for the game introduces new holiday accessories, outfits (including Saint Nick, Kris Kringle, Sleigh Ride, and Santa's Elves), the Candy Cane melee weapon, and new grenade launchers. Holiday events include a Wallpaper contest, 12 Days of MicroVolts, and a Boxing Day sale on December 26.
A new game setting has also been introduced, forcing players to start with a melee weapon and only two weapons of choice. This mode promises to test player's weapon expertise as they face off against each other in battle.
MicroVolts is published by Rock Hippo Productions, which also publishes Brawl Busters.
MicroVolts Gameplay Screenshot

Source:
DECK THE HALLS WITH TODAY'S LAUNCH OF THE MICROVOLTS HOLIDAY SPECIAL UPDATE

'Tis The Season With Seasonal Outfits, Candy Cane Weapons, In-Game Events And More

Markham, Canada December 16, 2011 – Rock Hippo Productions Ltd. announced today the launch of their exciting Holiday Special update for the popular cartoon style third-person shooter, MicroVolts. Santa's sleigh brings a sack full of holiday accessories, weapons and holiday events for players who've made the naughty OR nice list this year.  Players can visit www.MicroVolts.com for all the festive details and to check out the new MicroVolts Holiday Special video for their rendition of "The C.H.I.P. That Stole Christmas".

"The holiday events have already begun heating up the servers and players have been incredibly creative so far in our Deck The Walls Wallpaper Contest," said Howard He, President and CEO of Rock Hippo Productions.  "We are looking forward to seeing how players approach the new weapons challenge and which arms become the most popular!"

All new seasonal Costume Bundles, accessories and weapons are here-including Naomi's new Holiday outfits, which include a Sleigh Ride Get Up and a Santa's Elves Outfit that might not be ideal for keeping her warm in the winter cold, but are sure to heat up the battlefield!  Players can also perform their best Santa impersonation in C.H.I.P.'s Saint Nick and Kris Kringle Costumes! Give those naughty MicroVolters a good whack and a taste of the new Candy Cane melee weapon and don't forget about the new line of grenade launchers that also comes out today!

With the introduction of a new game setting, MicroVolters will be tested on their weapons expertise- If limited to only three weapons in your arsenal, which would you choose?  With this new game setting, players must choose wisely and learn their counter weapons!  Players will start the match with only a melee weapon and 2 weapons of choice. but will they remain a weapon loyalist or can they adapt their arsenal to stay on top?

Armed with all the new accessories, weapons, outfits and more, MicroVolters can also jump in and enjoy the ongoing Holiday events.  There is still time to sign up for the Deck the Walls Wallpaper Contest and players can stay on top of their game by participating in the 12 days of MicroVolts event.  In addition, MicroVolts will be holding a big Boxing Day sale on December 26th.  For current and upcoming events, visit  www.MicroVolts.com.

The MicroVolts Team would also like to draw attention towards the worthy cause of helping people suffering from a fear of toys and dolls, also known as Pediophobia.  Players are strongly encouraged to view the London Pediophobia Mental Health Centre's new commercial @ http://youtu.be/zKfGn_x1svw and investigate their website at www.fearnotoys.com further.
Next Article
Aika Online - the upcoming free to play MMORPG by Gpotato will begin its open beta phase on December 18th. Learn more about Aika Online.
by Guest
Webzen has just released the brutal PvP MMORPG Archlord 2's soundtrack (from Cris Velasco, known for God of War and Mass Effect 3) for free ...
by Mikedot
Power A, developer of the MOGA Controller continues towards launch and will be playable for the first time at PAX Prime. The MOGA Controller i...
by JamesBl0nde