Istaria: Chronicles of the Gifted is a 3D fantasy MMORPG with 11 playable races, and a skill based class system. Players can shape the world of Istaria by building homes, and entire towns. Work together to battle the Withered Aegis!
Publisher: Virtrium LLC
Playerbase: Low
Graphics: Low Quality
Type: MMORPG
EXP Rate: Low
PvP: Arena
Filesize: ~1,000 MB
Pros: +Large variety of races & skills. +Player housing & player-run towns. +Open ended, sandbox gameplay. +Optional tutorial.
Cons: -Many features require a subscription. -Limited PvP options. -Dated graphics & interface. -Lack of direction.
Free Trial Restrictions: Can only create Human character. Only 1 character slot. No access to plot or lair (housing.)
Overview
Istaria Overview
Istaria: Chronicles of the Gifted is a fantasy themed MMORPG that has changed hands at least three times in its seven year history. The game focuses on PvE and so doesn't have to worry as much about race or class balance. The game has eleven playable races, and a skill based progression system. There are over 50 schools of skills which means players can craft unique characters. Istaria also has plenty of sandbox features which allow players to build their own home, or cooperative with others to build towns. A basic Istaria account is free, but a monthly subscription is required for access to all of the game's features.
Races - Human, Dragon, Elf, Dwarf, Gnome, Half-Giant, Dryads, Satyrs, Fiends, Saris, and Sslik
Istaria Screenshots
Istaria Featured Video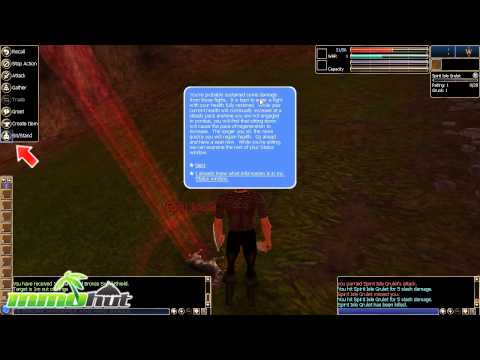 Full Review
Istaria Review
Coming soon…
Screenshots
Istaria Screenshots
Links
Istaria Links
System Requirements
Istaria System Requirements
Minimum Requirements:
OS: Windows  XP / Vista / 7
CPU: Intel Pentium 4 850 MHz / AMD Athlon 850 MHz
RAM:  1 GB
HDD: 2 GB Free
Graphics Card: 64mb
Recommended Specification:
OS: Windows XP / Vista / 7
CPU: Intel Pentium 4 1.4 GHz / AMD Athlon 1.4 GHz or better
RAM: 2 GB or more
HDD: 3 GB Free
Graphics Card: GeForce 3 / Radeon 9000 or better