Snail GamesTo Reveal New Mobile/Console Device @ CES 2015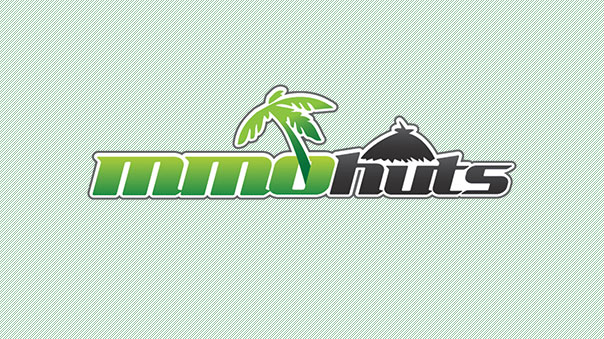 Snail Games USA will debut its groundbreaking lineup of gaming devices at the 2015 International CES in Las Vegas. The move comes as Snail looks to expand its mobile gaming hardware and software business into the American market.
The show will mark the official launch of Snail's new gaming smartphones, dubbed the W and W 3D. The devices feature a gamepad-style design and innovative software to bring the feel of traditional game controllers to the mobile marketplace, with the W 3D also including Snail's latest advancement in eye-tracking glasses-free 3D display technology. Snail Games will also introduce the OBox, a modular-design Android gaming console, with the aim of developing a platform to unlock new opportunities for entertainment and gaming.
Snail Games, the parent company to LA-based Snail Games USA, has been a dominant figure in the Chinese gaming industry for over a decade. As the gaming landscape continues to change and the importance of mobile grows, Snail has set its sights on developing new concepts in gaming hardware and services, a peek at which it will allow this January.
Key to its innovation strategy is the integration of software, hardware and services. Snail has already made the move into telecom, providing network services in China since early 2014. Snail has developed specialized data packages for mobile gaming, with free data and special rewards when used together with certain apps from Snail's large library of mobile games.
This combination of content publishing and development with telephony services, along with the enhanced experience of gaming hardware designed by Snail, has been a successful model in China, and is one Snail looks to bring to the US.
Taking the first step on this path, Snail will reveal its latest cutting edge hardware at CES. The Snail W and W 3D will run on an Android-based system, as will the OBox using an adapted OS, allowing users access to a wide range of games and applications. "Our devices come with pre-installed, free gaming content, but you can play any of the popular titles on them," said Snail Games USA Vice President Jim Tsai, "We want to provide our customers a complete gaming experience through our devices."
Snail Games will display and demo their groundbreaking product line at the International CES, January 6-9 from Tech East Booth #25602 in the Las Vegas Convention Center South Hall. The company will also exhibit at CES Unveiled on Sunday, January 4 from 4:00 until 7:00 p.m. at the Mandalay Bay Hotel & Casino.
For more information, please visit http://www.snail.com/en/

Next Article
Introducing the Ford Mustang GT - the latest car to join World of Speed.
by Mikedot
Aeria Games has announced the launch of Nadirim on its network.
by MissyS