EVE Online: Wormhole and mission gameplay updated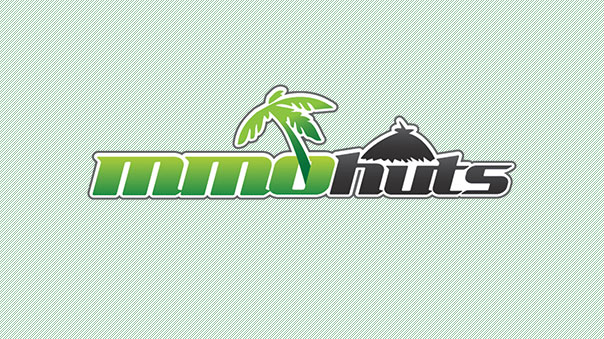 CCP Games, a leading independent developer of massively multiplayer games, has launched some big additions to agent missions and wormholes in the latest release for their award-winning sci-fi game, EVE Online.
In Hyperion, dangerous "Burner" pirates have started to arrive all over the universe. Trained by the five major pirate factions, these lone criminals hide behind space gates that only frigate-class ships can activate, making for a fresh alternative to the battleship warfare that dominates high-level agent missions. These optional but lucrative new missions mimic the type of battle more often found between players.
Hyperion also includes major changes to wormhole effects. Since wormholes were introduced into the game years ago, EVE players of all experience levels — always ready for a challenge — jumped headfirst into the unknown and carved out fragile refuges amidst a constantly shifting interstellar landscape. Among the changes:
New wormhole connections have opened up, and those with Black Holes inside have become the de facto fast-skirmish wormholes.
Class 4 wormhole systems have added another reliable exit wormhole, making them the perfect base from which to skirmish into other unknown systems while still providing a substantial income to those brave enough to stake their claim.
Changes in the mass calculations of ships entering wormholes should provide some exciting skirmishes, as bigger ships find themselves drifting further from the safety of the entrance.
"Hyperion brings the first of many upcoming changes to core parts of EVE Online that let players explore the New Eden universe and clash with its inhabitants." said Andie Nordgren, Executive Producer for EVE Online. "Missions, wormhole exploration, and incursions are an integral part of EVE's player-driven vicious cycle of harvesting, creation and destruction, with players of all levels sewing the fabric of our massive universe with their ambitions."
For more info, visit http://community.eveonline.com/releases/hyperion/?utm_source=ccp&utm_medium=email&utm_campaign=20140826_hyperion&utm_content=hyperion
Guild Wars 2: Access the Heart of Thorns Beta w/ New In-Game Event - Try out the new expansion early
by Mikedot
The second Closed Beta Test is nearly here for Astellia Online, and with it will come some new content to explore.
by Ragachak
NetEase has announced the start of Immortal Conquest Season Two, introducing an all-new Nation System.
by MissyS