Crowfall: Now On Kickstarter's Top 20 Most Funded Games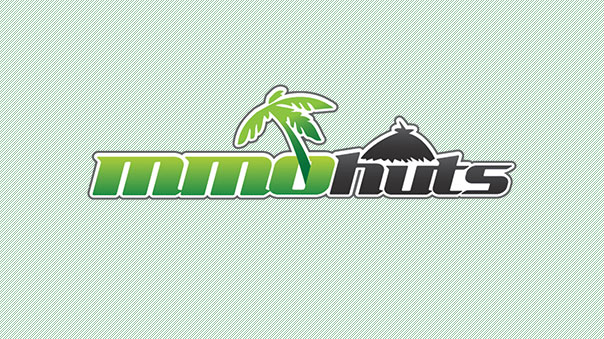 Independent game developer ArtCraft Entertainment, Inc. announced today that Crowfall™, the highly-anticipated "Throne War Simulator" MMO, is now one of the 20 highest-funded video game projects ever on kickstarter.com. Additionally, the campaign is the most funded video game of the past 12 months, amassing more than $1.2 million from more than 12,500 backers with a week left in the campaign.
Co-founder and Creative Director J. Todd Coleman explains, "Kickstarter remains the unchallenged leader when it comes to crowdfunding for games. Crowfall's success confirms that the right team, with the right vision, can still incite passion and gain significant momentum."
On to the strength of this campaign, the company also announced today the hiring of well-known community developer Valerie "Pann" Massey, who formerly served as the senior director of public relations and communication at CCP Games (creators of the venerable EVE Online).
"Our vision is to create a game that feels like a blend between EVE Online and Game of Thrones. Valerie's experience with EVE Online makes her the perfect person to help us build this community," said ArtCraft's Co-founder and President Gordon Walton. "Her experience and our game are a perfect fit."
Massey will take the role of director of community management, acting as a customer advocate and key liaison to the burgeoning Crowfall community. "When it came to MMOs, I felt like the magician's assistant who has seen the lady get sawed in half too many times," explained Massey. "The magic was gone. But when I heard about the concept for Crowfall, I saw something unique on the horizon at last. I had to be a part of it."
A new type of online experience, Crowfall is a "Massively Multiplayer Online Throne War Simulator." Players take the role of kings, queens, mercenaries and assassins in a simulation of a feudal world that includes castle building, siege equipment and territorial conquest system.
Founded by two of the most experienced executives in the history of online gaming, ArtCraft Entertainment is the combined effort of J. Todd Coleman (director, Shadowbane, Wizard101, Pirate101) and Gordon Walton (executive producer, Ultima Online, Star Wars Galaxies, Star Wars: the Old Republic). The stated goal of ArtCraft Entertainment is to "push the design of Massively Multiplayer Online games in bold new directions."
For more info, visit https://www.kickstarter.com/projects/crowfall/crowfall-throne-war-pc-mmo

Next Article
Popular anime "Is It Wrong to Try to Pick Up Girls in a Dungeon?" will be coming to Valkyria Anatomia - The Origin - this June!
by Ragachak
Ship of Heroes recently posted a blog post on their forums concerning the projects they're currently working on for the upcoming MMO.
by Ragachak
Formerly Smite Tactics, Hand of the Gods is a card+board game hybrid by Hirez Studios.
by Ragachak