Cross Fire launches Spring Patch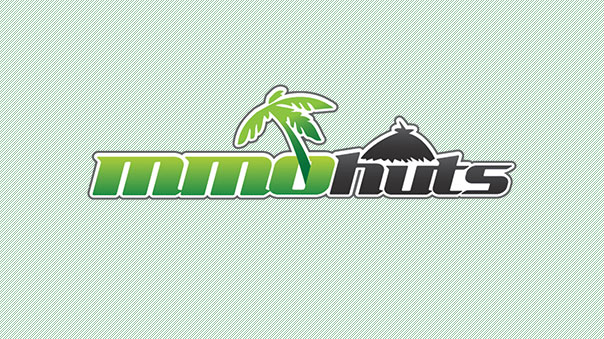 The MMOFPS Cross Fire has launched a new Spring Patch today, adding new items and a new map to the game.
Players will be able to partake in the new "Mall" map in both Mutation and Hero Modes. New spring weapons include the M4A1-Spring and the new Spring Grenade, while the Mauser 1896 Handgun is also available. A new ribbon, Crate Buster, can also be earned. Cross Fire is also offering proceeds of its sales of certain panda and Japan themed items to the relief effort.
This weekend will also support a 10% GP boost for all players.
Cross Fire is published by Z8Games (G4Box), which also publishes Metin 2.
Cross Fire Gameplay Screenshot
Source:
CROSS FIRE LAUNCHES NEW SPRING PATCH TODAY

Kicks Off The Month-long "Cross Fire For Japan" Charity Donation Drive With 10% of Sales of Panda Items And The Japan Name Card Donated to The Red Cross Japan Disaster Relief Fund

Toronto, CANADA – March 24, 2011 – Spring is in the Air as G4Box Inc., a North American publisher and distributor of interactive entertainment media announced today that it has launched a new Spring patch  for its popular online military shooter, Cross Fire.  Cross Fire's "Spring Patch" offers all new spring weapons and items and a new Mutation and Hero Mode map 'Mall' is now open to the public as well as a Mutation/Hero Mode Event today and 10% more GP from Friday, March 25 through Sunday, March 27th.

In addition to the new content and in-game events, G4Box and Cross Fire are hosting a "Cross Fire For Japan" charity drive and will be donating 10% of all sales of Panda and Japan Name Card Items to the Red Cross Japan Disaster Relief Fund for one month from March 25 through April 25th.  To learn more about Cross Fire and play the game players can visit http://crossfire.z8games.com

"It is a great time of year with Spring in the air and we wanted to reward our players with new content and events," said Jason Yang, CEO of G4Box Inc.  "We also wanted to take the opportunity to offer our support for those suffering from the recent tragedy in Japan and we know that the Cross Fire community will happily donate to and support this worthy cause."

Players can take part in special events involving Mutation and Hero mode to win additional items and Starting Friday, March 25th throughout the weekend, players can earn 10% more GP in all games!

Spring Patch features:
.               New Mutation/Hero Mode map "Mall'
.               New Spring Weapon: M4A1-Spring
.               New Spring Grenade
.               New Panda Themed items!
.               New Weapon: Mauser 1896 Handgun
.               1 Cross Fire Ribbon added – Crate Buster

Cross Fire is a free online military first-person shooter for Windows PCs. Players assume the role of either a Black List or Global Risk operative and compete in various modes of play including Team Death Match, the Mutant infested Mutation Mode, attack and defend Escape Mode, and the exclusive stealth-action Ghost Mode. Cross Fire includes a military ranking system, in-game friends lists, an integrated clan system, deep character customization options and social media integration via the Cross Fire website. Cross Fire is part of the Z8Games platform of free-to-play games.

Cross Fire is free-to-download-and-play. Visit the Cross Fire homepage
at: http://crossfire.z8games.com
For more information about G4BOX visit www.g4box.com.  For more information about the Z8Games lineup of games please visit www.z8games.com.
Next Article
Hi-Rez Studios announces its latest update for SMITE that includes a new god, map, and more.
by MissyS
Digimon Masters Online is preparing for its new Summer Festival update.
by MissyS
Neverwinter: The Cloaked Ascendancy, the next major update to the MMORPG, will launch on February 21 on PC.
by MissyS