Pockie Ninja open beta begins Friday Mar 25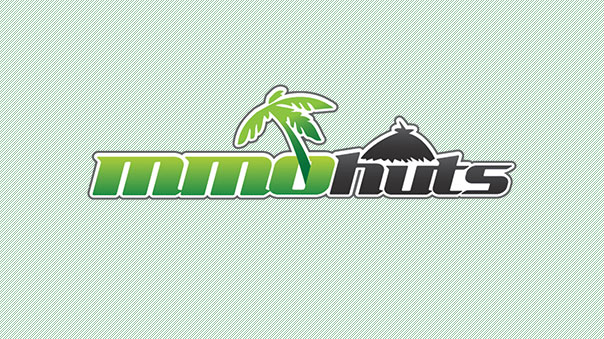 Pockie Ninja's open beta has been announced, and will begin Friday, March 25th at 10pm Pacific (7pm Eastern).
The open beta will feature several events and giveaways, including gift packs for staying logged in for thirty minutes, for daily log-ins, for leveling up, and for players who beat the Las Noches Extreem Challenge. Players who offer feedback in the forums will also be entered to win prizes.
Pockie Ninja is published by Game321 (NGames), which also publishes Fairy Story.
Pockie Ninja Gameplay Screenshot
Source:
Pockie Ninja Hitting Open Beta

Anime brawler opens doors to all players on March 25th

NGames have announced that Pockie Ninja, their latest MMO brawler inspired by Naruto and Bleach, is entering an Open Beta phase on March 25th. Gamers and anime fans alike are encouraged to join the frantic fun, which will include a number of in-game events and rewards.
Mini-ninja's, big prizes!

Free-to-play browser-based brawler MMO, Pockie Ninja is finally opening its doors to everybody, with an Open Beta test launching Friday, March 25th, at 20:00 (CST).

Featuring tons of well known characters and a storyline inspired by fan favourite anime, Pockie Ninja focuses on the unique life and journey of a ninja, entrusted with defeating the world's most evil and destructive warrior corporations. Players should prepare for pulsating action, gorgeous animations, a unique, none-rigid approach to character progression, near endless ways to approach the games battles, and unprecedented production values in a browser-based MMO.

Publisher NGames have revealed a number of exciting in-game events for the open beta phase, including plenty of opportunities to win in-game prizes.
Players can win special items and gifts for everything from reaching certain levels of character progression, to simply logging in and enjoying the Naruto & Bleach inspired adventures.

There are currently 5 open beta events + giveaways announced, with prizes available to all players as soon as the open beta begins.

NGames will be handing out rewards for completing a variety of simple challenges, such as logging in daily; spending time online; levelling your character; as well as the chance to win extra special rewards for taking on the Las Noches Extreme Challenge, where you must defeat waves of increasingly difficult enemies over 100 floors of ascending madness.

Furthermore, players willing to offer fellow ninjas a helping hand; critically review Pockie Ninja; or simply journal their adventures across the Angel and Demon cities; can do so via the official forums and potentially earn extra rewards for their efforts. Simply make a post in the Experience Discussion section of the forums using the "【Strategy】" tag before your article title (for example, "【Strategy】Novice Levelling Guide") to make your post eligible for the prize draw.

Here's an example of how just 30 minutes of play can unlock a ton of gift coupons and rewards to spend in Pockie Ninja's in-game store, giving you loads of ways to improve your character:
Login – Win special items
Stay online for 10 minutes – Receive the "10 minute gift pack", containing 20 gift coupons.
Make a helpful forum post – Use the 【Strategy】tag to enter into the prize draw
Stay online for 30 minutes – Receive the "30 minute gift pack", containing another 25 gift coupons.

Be sure to check out the official Pockie Ninja website for more information, along with instructions on how to create an open beta account – http://ninja.game321.com/

Pockie Ninja!

Deep in the thorn forest behind the mist of Angel City lays Demon City, a heavily guarded waste land once known for housing the world's most evil warriors.
300 years ago, the evil warriors formed a formidable army – led by the wickedest Demon to ever roam the world – attacking affluent villages in a bid to control the world.
Eventually defeated by Master of the Ninja, the supreme leader of Angel City, the evil warriors, along with their mystic Ninjitsu and a secret plot, were buried, sealed and thought never to return…
..until now.

Restless souls in Demon City have awakened and broken free of the seal, escaping the guarded city.
By using forbidden ninjutsu on innocent animals, turning them into puppet warriors, the evils plan to invade Angel City, release their leader and rule the world again. The abuse of forbidden ninjutsu has caused rapid environment deterioration, washing and rocking the land with tsunamis and earthquakes.

As the last hope of the world and the 'chosen one', the player needs to embrace the ways of the ninja, protect Angel City and restore the natural balance of order, utilizing extraordinary ninja skills along the way.

Remember to follow Pockie Ninja on Twitter and Facebook for more information.
Twitter: http://twitter.com/PockieNinja
Facebook: http://www.facebook.com/pages/Pockie-Ninja/188867071129005
Next Article
Joycity has announced a major giveaway event to celebrate the launch of 3on3 Freestyle on Xbox One, which has surpassed 5 million downloads.
by MissyS
February 28th will mark the end of online PC publication by Marvelous USA. This means the closure of Pandora Saga: Age of Discord, Shin Megami...
by DizzyPW
Hunted Cow Studios have released Patch 1.17 for Eldevin, their free-to-play 3D MMORPG, bringing mounts to the game for the first time. Eldevin...
by Mikedot