Mission Against Terror launching open beta September 19th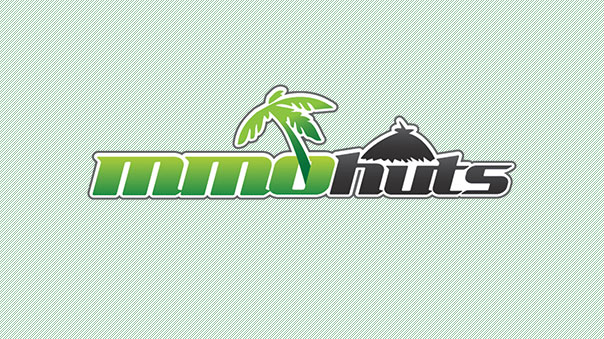 Sunday, September 19th will mark the beginning of Mission Against Terror's open beta phase, after closed beta ends this week.
The open beta patch will add a new game mode popular where MAT is already released, called Ghost Mode. This mode is a spin-off of Bomb Mode, and pits one team as ghosts – melee-only attackers, but hard to see – who seek to place and set off bombs, while the other team are anti-ghost trained and must prevent the ghosts from succeeding.
Two new maps will also be added: Pearl Research Institute and Tianshan Base. New items will include new cloths, a C4 Tool Clamp, P90, M249, Broadsword, and more will join items available for players.
Mission Against Terror Gameplay Screenshot
Source:
Mission Against Terror Goes Open Beta Sept. 19 after Explosive Closed Beta Assault

Gamers: Get Your Copy Now-New Modes, New Maps and Other Goodies Added to Wicked Interactive's New Free-to-Play First-Person Shooter

"A lot of modalities and good gameplay" – Beta Gratis, 8/10

TORONTO, ON September 16, 2010-Wicked Interactive, a leading North American MMO publisher, today announced that after an explosively successful closed beta, which Beta Gratis awarded an 8/10 for its gameplay, the free-to-play, online first-person shooter Mission Against Terror(M.A.T.) begins open beta on Sunday, September 19 at 3:00pm EDT sharp.

CLOSED TO OPEN:

Wicked Interactive's SUBA Games platform (www.subagames.com), best known to shooter fans for such titles as Cross Fire, will be hosting M.A.T. at: http://mat.subagames.com.

The open beta allows gamers to be the first in North America to experience this exciting new title, which has been updated and enhanced thanks to the helpful input of everyone who participated in the closed beta, which ends this week.

"We have been working with Wicked Interactive from the beginning on M.A.T. Their team and dedication to make this game competitive is top-notch," said Stephen Tucker, CEO, World Online Gaming League (WOGL). "The game has been well-received by our community. We look forward to moving into competition with M.A.T as we turn the corner to open beta."

"The M.A.T. closed beta community did a wonderful job," added Sam Ho, Director of Wicked Interactive. "For gamers that did not get a beta key, the wait is finally over! We welcome all gamers out there to join us in enjoying the new modes, new maps and other goodies we've added."

THE SKINNY:

The highlight of the open beta patch is the debut of one of MAT's most popular game modes, the Ghost Mode. Ghost Mode is a spin-off of the highly popular Bomb Mode. In Ghost Mode, one team plays as the ghosts who are highly translucent figures that are difficult to see but are restricted to melee attacks only, and they're out to bomb key locations around the world. The other team is identical to that of Bomb Mode-soldiers with anti-ghost training who are out to drive the ghosts back and save these locations from being bombed.

Along with Ghost Mode are two brand new maps to keep the white-knuckled action of MAT fresh for the Closed Beta veterans. Pearl Research Institute is the first of the two, taking place in a research institute filled with highly confidential information about their origins that the ghosts want to destroy.

Tianshan Base is the second new map, consisting of a tactical training facility for elite soldiers at a secret location somewhere in the Antarctic where soldiers are given special anti-ghost training. The stakes couldn't be higher as the ghosts are out to keep their origin a mystery and prevent the training of new soldiers in the fight against them.

Complementing Ghost Mode and the new maps are brand-new items. These include various clothing options that will be available in the item shop. Players can also look forward to a handy C4 Tool Clamp that will speed up the act of diffusing the bomb. Weapon aficionados will love the new weapons to test out on the battlefield as well. The P90, the M249, a Flying Tigers edition MP5, an engraved XM1014, and the lethal Broadsword make their debut for open beta.

THE SET-UP:

M.A.T. is set in a fictional time not far from our own, pitting two teams against each other all around the world. From the male civilian with a vengeance to a war-torn female soldier with something to prove, characters from all walks of life come together to fight for a common goal.

Gamers looking for a serious shooter will be glad to know that M.A.T. was the only first-person shooter game good enough to be sanctioned for tournament play in 2009 by the China Electrical Gaming Committee, a nationwide online gaming tournament organizer that is part of the All-China Sports Federation.

To enlist in the open beta, players must download the client from the game's official site or via the links provided by the game's affiliate partners, beginning Sunday, September 19 (3:00 pm EDT): http://mat.subagames.com
Next Article
Turbine has released a new set of screenshots for Dungeon and Dragon Online's upcoming patch, Update 13: Web of Chaos.
by MissyS
Bigpoint has made a major layoff that includes the shut down of its US operations in San Francisco.
by MissyS
Kabam and Hasbro have announced their partnership to create a AAA massively multiplayer mobile game inspired by Transformers.
by MissyS