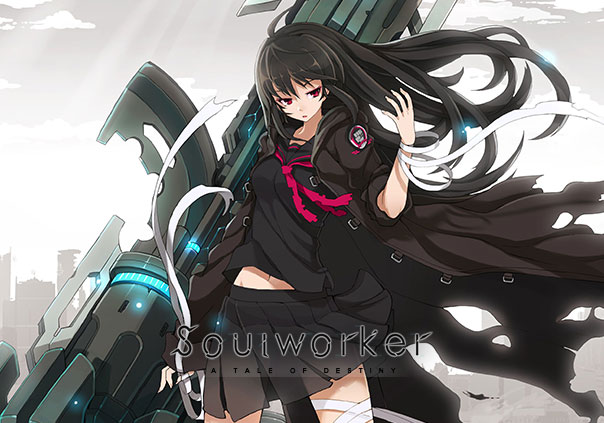 Experience the world of Soul Worker, a 3D 3D MORPG created by Lion Games. With an anime inspired world, players will wield fierce weaponry as they become soldiers known as Soul Workers and join in on a great war against creatures and being who are trying to extinguish the human race from existence.
Soul Worker offers up intense, flashy and combo heavy combat that can be enjoyed either solo or co-op, along with challenging boss sequences and a memorable story campaign that will make you feel like you're playing an anime show.
Using an in-house engine, Soul Worker uses high quality cel-shaded rendering to bring 2D expressive visuals to life. Play as highly detailed and expressive characters with tons of style and personality.
Status: Pre-Release
Release Date: Feb 26, 2018
Business Model: Free to Play
Developer: Lion Games
Publisher: Gameforge
Category: Stand-alone
Genre(s): 3D, MMO, Adventure, RPG, Fantasy
Platforms: PC, Steam

Pros:

+Bright, solid cel-shaded visuals
+Fast-paced combat
+Stylish characters

Cons:

-Stiff controls
-Slow starting pace



Recommended System Requirements:

OS: Windows 7 or later
CPU: Intel Core i5
RAM: 4 GB
GPU: Nvidia GeForce GTS 250 or later
HDD: 6 GB



(Official English website currently unavailable)