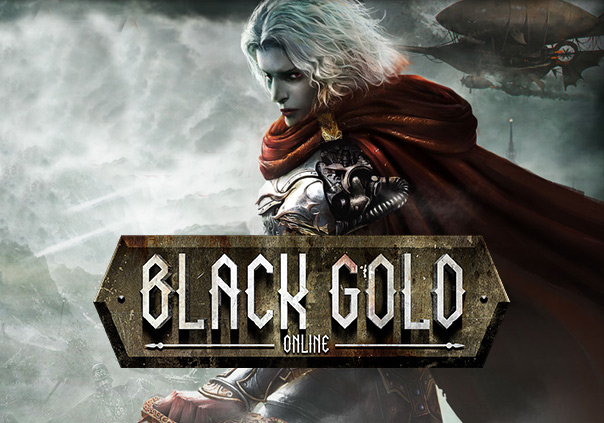 Black Gold Online is an MMORPG by Snail Games that is set in a steampunk fantasy universe. Two factions — Isenhorst and Erlandir — battle each other for resources. You can choose to be human on either faction, or two unique races to each. Isenhorst possesses crafty dwarves and cunning vampires, while Erlandir boasts the blue-skinned Kosh and the mighty brutes. Players can choose to be three classes (dependent on faction); each class also has three different specializations. The amount of systems in the game is quite astonishing as well. Your questing can take branching paths, each path having different results. Players can also engage in mech based combat, which can be upgraded. Players can create custom spells by combining abilities they already have.

Factions:

Isenhorst – (Steampunk) – Isenhorst draws its background on a future western setting accented by Victorian style mixed into a society run by Steampunk mechanisms. They carry all the hope and glory of the expansionist era along with the realistic modern dread of resource monopolization and limited supplies.

Erlindir – (Nature/fantasy) – built out of a combination of primarily Mayan and Polynesian cultures, but with plenty of reference to lesser known tribal societies from around the world. Transforming the natural world into living weapons to defend their bountiful landscape is the driving motivation of these people, seeing Isenhorst as a sharp corruption of their ideals.

Races:

BUVONT – Dynasty of Steam
Naturally all-embracing, these human families settled peacefully in the west after their exile. The Buvonts are smart, agile and exceptionally adaptive. Although the dwarves were the inventors of steam technology, it was the Buvont humans who militarized its power. The Buvontian dynasty is now accepted to be the ruler of all Isenhorst.

LOKEMEAN – Masters of the Forge
Molded in the unrelenting, harsh environments of Isenhorst, the Lokemean Dwarves are the creators of steam technology. The typical dwarf is stout and strong; most are greedy, some take their long beards very seriously. Dwarves are formidable opponents in close range combat; even their females have developed a keen sense for melee strikes. To make up for their lack of magical prowess, Dwarven technology is unmatched in power and endurance.

KOSH – Children of the Sun
The enigmatic Kosh are an ancient race that long ago ruled the lands now comprising the Magic alignment. The Kosh believe they are the children of the Sun God and that Black Gold—bestowed from this divine being—is what endowed them with exceptional intelligence and physical might.

YUTONIAN – The Fearless Blade
The Yutons were among the first to settle in the ancient land of Erlandir, one of the original races created by the Goddess of Light. Taken under the rule of Kosh as a protectorate nation, the humans were left alone to govern themselves. Capricious yet traditional, curious yet reserved: they are light on their feet and roam the forests freely.

2 more unannounced

Status: Released
Release Date: Jun 20, 2014
Business Model: Free to Play
Developer: Snail Games
Publisher: Snail Games
Category:

Stand-alone

Genre(s):

3D, MMO, RPG, Fantasy, Sci-Fi

Platforms:

PC


Editor's Score: 4/5

Pros:

+Use of mechs in combat provides interesting direction for an MMORPG.
+Large variety of systems to keep players busy and entertained.
+Intense action oriented combat.

Cons:

-Amount of systems in place may be daunting.
-Open World PvP may scare off some players (post level 15).
-Boring questing.



Recommended System Requirements:

OS: Windows 7 (64 bit) or Windows 8 (64 bit)
RAM: 4GB
GPU: GT650ti
HDD: 20 GB



Description: Black Gold Online is a 3D Steampunk Fantasy MMORPG. With a variety of functions and features, such as a unique armored mech system, and custom spells, Black Gold Online is an ambitious and all-encompassing project!
The events in Skara take place after an apocalyptic event, caused by Skara's sun, Lôm. In a basic sense, this apocalyptic event caused ...
by DizzyPW
Kings and Legends, the unique card-based, free2play browser title, announced today a further card expansion for its exciting new update, "Da...
by MissyS