SOE and Innova Systems Partner to Bring PlanetSide 2 to Russia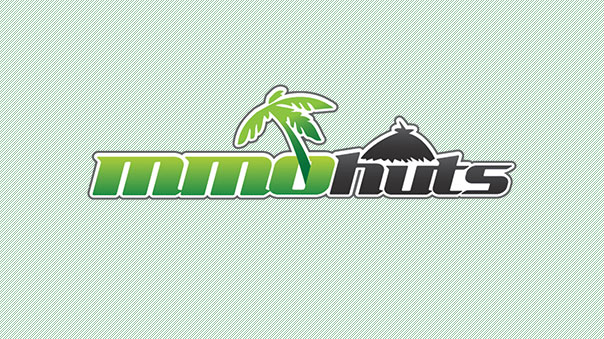 SOE and Innova Systems Partner to Bring PlanetSide 2 to Russia
Russia and Other CIS Countries Prepare to Join the
Battle for Auraxis through Exclusive Partnership
SAN DIEGO – Oct. 4, 2012 – Sony Online Entertainment LLC (SOE) today announced a new partnership with the leading publisher of client-based MMO games in Russia and the Commonwealth of Independent States (CIS), Innova Systems (Innova), to bring the award-winning massively multiplayer online first-person shooter (MMOFPS) PlanetSide®2 to Russian-speaking territories. This new partnership was revealed at the Igromir 2012 expo in Moscow.
The international partnership grants Innova exclusive publishing rights for PlanetSide 2 in its territory and ensures that dedicated servers, local customer support and payment gateways will be provided for the game. PlanetSide 2 will be launched under a free-to-play model, granting players basic access to the game free of charge so they can choose to play the game in a way that suits them best.
"The PlanetSide 2 tagline 'Size Always Matters' is more than just a slogan — it is part of our mission in creating the next greatest MMOFPS," said Louis Figueroa, Senior Vice President, Business Development, Sony Online Entertainment. "A massive game like PlanetSide 2 requires a massive audience, so finding the best international partners to provide quality local support has been a huge goal for us. Innova's proven record in the space made them an ideal partner and we are confident that they will provide players in Russian-speaking territories with superior local support."
"PlanetSide 2 is a breakthrough title for the MMOFPS genre. I'm convinced that this game will set a new standard and raise the bar for player expectations," said Gevork Sarkisyan, CEO of Innova Systems. "The amazing visuals, dynamic and constantly changing battles, as well as the game's epic scale produce a lasting impression. There is nothing like this available on the market right now."
Through the partnership, online players in various international territories will have full access to PlanetSide 2, including: Russia, Armenia, Azerbaijan, Belarus, Georgia, Kazakhstan, Kyrgyzstan, Moldova, Tajikistan, Turkmenistan, Ukraine and Uzbekistan, as well as the disputed territories of Abkhazia and South Ossetia.
Original Source: Email Press Release
Next Article
There is certainly a lot of buzz regarding the release for one of the biggest MMORPGs of the year: The Elders Scrolls Online (ESO) is the late...
by Mikedot
Travian is a widely popular strategy game that is beginning to show its age.
by Guest