Ronan Redux: The Grand Chase Spell Knight Gets Remastered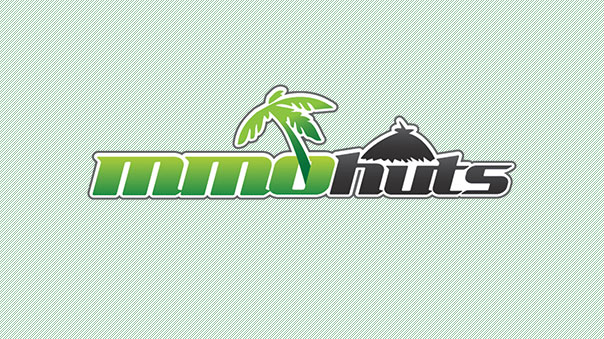 Today KOG Games, publisher of the hit free-to-play MMO Brawler, Grand Chase, releases the highly anticipated Ronan character renewal. With an impressive 19 playable characters on their action MMO brawler roster, and four functionally different job classes per character, KOG Games prides themselves on always keeping the uber-formidable concept of character balance on the radar. This time, they've attacked the arduous task with a complete character renewal for the epic Spell Knight Ronan.
Originally introduced to Grand Chase back in 2008, Ronan is a hybrid melee/magic character that combines in-your-face, explosive melee combat with short to mid-range casting abilities. Back then he was "the" hybrid powerhouse character. However, as Grand Chase has evolved, the number of characters has increased, character functionality changed and expanded. All things considered, Ronan didn't quite hit the way he used to. So in order to breathe life back into the Kanavan hero, KOG has decided to send Ronan back to school.
To achieve this, every melee attack skill has changed and overall damage has been increased. The two-fold (Spell Sword/White Magic) casting system has been removed and the individual skills have been revamped, removed or reassigned to a more functional part of his caster load out. A new combo based magic system has been introduced that will lean more on Ronan's caster roots and less on his melee side, and finally the epic Erudon Sword skill was added. This sword skill summons a massive magic blade that Ronan wields with expert precision. By unlocking the Erudon Sword ability, Ronan gains a large attack range and special skills to use while the sword skill is activated.
In addition to the polished melee attacks and new skill additions, Ronan players will notice faster casting times, optimized delay frames, better casting animations, Skill Tree improvements and a number of forms of enhancement; too many to sum up in one shot.
School's out and Ronan's learned a few new tricks! Lay waste to all those who oppose the son of Kanavan. Chase the Action!
Next Article
Joymax is continuing to celebrate its open beta for Knight Age with a weekend dance party.
by MissyS
OnRPG's ApocaRuff previews War Thunder's Ground Forces expansion, which adds ground combat and tanks.
by MissyS
Preview of the Mounts available in Battle of the Immortals, an upcoming free to play MMORPG by Perfect World Entertainment.
by Guest