We've partnered with Perfect World Entertainment to celebrate the launch of Neverwinter: Ravenloft on Xbox One with a limited giveaway of Fire Fawn Mounts!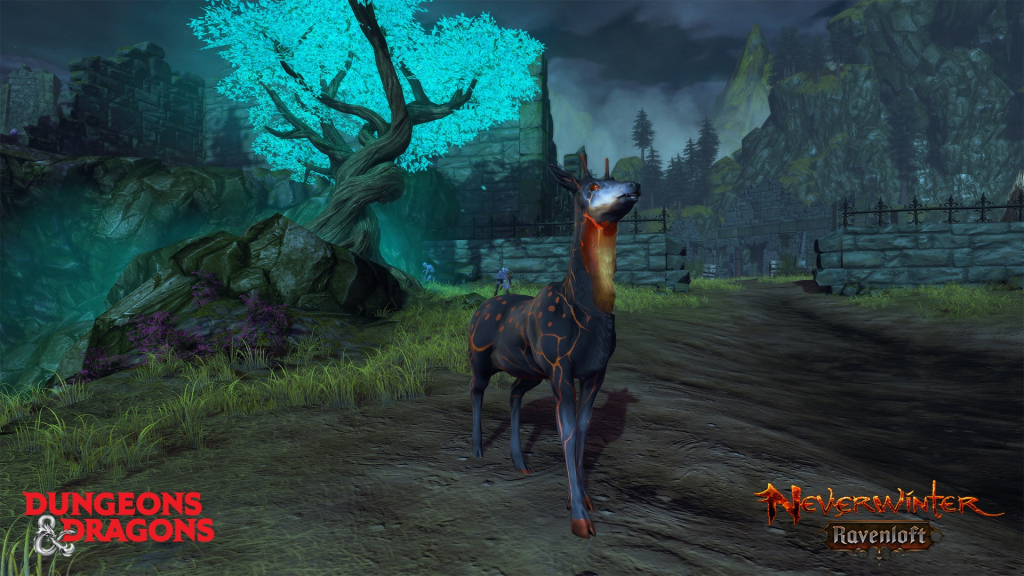 On behalf of Lord Neverember himself, Neverwinter's bravest are called to investigate a group of Vistani wanderers outside Protector's Enclave. Assisting them leads to Madam Eva, a fortune-teller who divines a connection between adventurers and the cursed land of Barovia. As intruders in the dominion of the dreaded vampire lord, Count Strahd von Zarovich, players must navigate the darkest corners of an all-new campaign for console. Ravenloft offers new zones to explore, classic D&D scenarios to experience, and a challenging showdown with Strahd deep within the walls of Castle Ravenloft.
Neverwinter: Ravenloft is now live on consoles! Learn more about the game and its latest expansion by visiting http://www.playneverwinter.com
---
Suratuk's latest custom mounts are on offer in limited quantities! Tinged with intimidating flames, this fawn mount will strike fear into the hearts of Barovia's monsters…or at least look great while it is bounding through the hordes of Ravenloft.
Item: Suratuk's Fire Fawn mount
+50% Movement Speed
Illuminated & Universal Insignia Slots
Platform: Xbox One
For Your Chance At This Mount:
Visit the official entry thread. If you don't have one, you will need to sign up for a forum account to post. We cannot award prizes to guest accounts.
Post a reply to the thread telling us what you like most about the Ravenloft update!
Winners will be announced on Friday, October 5. Codes will be sent via PM on the forums, so make sure to check back and see if you've won!
Giveaway is no longer active.