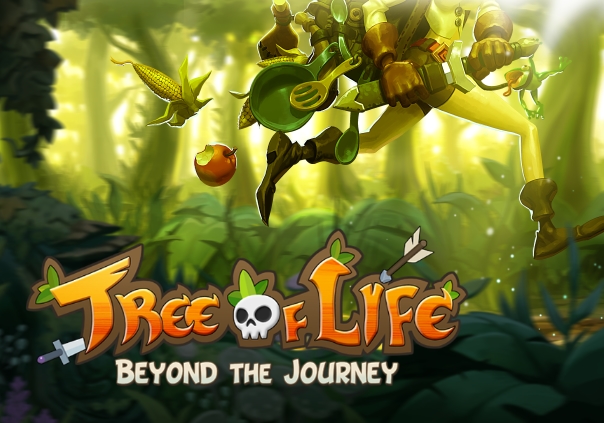 Tree of Life is a 3D fantasy MMORPG developed by oddonegames for PC and is available for purchase on Steam. Tree of Life is full of many difficult choices that will be presented to its players. Players can create their own villages anywhere they would like, whether it be snowy fields, wooded hillsides, or rolling deserts. Your role in the world will become whatever you might desire. You could become a knight and defend the world, act as a nightwatchman and oversee your lands, offer rewards for criminals, and much more!
Players in Tree of Life are able to actively participate and drive the economy once they become tired of the seemingly never-ending battles. This way they will be able to support their friends and guildmates by generating food, crafting, and moving the entire economy in the direction that they choose. Even explorers and travelers will find their own place in the economy by transporting goods to the far reaches of the world!
Tree of Life's massive pool of 24 different class combinations without restrictions will enable players to become whatever their heart desires: a warrior, a master crafter, a 5-star chef, or maybe you want to become all three and act as a battling weaponsmith who has a soft spot for cooking. The choice is yours!
If you're feeling a bit more inclined to pave your way to royalty and form an impressive grand castle, be prepared to defend it with everything you've got. Monsters and other players will start to declare war on you, trying to take your glorious castle for themselves. You will need to become the hero you've always wanted to be and fight off invaders with your own sword and shield. If monsters or other players succeed in taking over, you might just see your hard work become leveled in mere minutes.
Tree of Life has a little something for every kind of RPG player. Become anything you'd like or become everything you can and position the world in whatever way your heart desires!
Status: Released
Release Date: Aug 17, 2017
Business Model: Retail
Developer: Oddonegames
Publisher: Oddonegames
Category: Stand-alone
Genre(s): 3D, MMO, RPG, Fantasy
Platforms: PC

Editor's Score: 2/5

Pros:

+Enormous game world.
+Lots of skills and activities to do.
+Players can create homes, towns, and villages

Cons:

-Lacks objectives beyond building and survival.
-Large world makes it difficult to find other players.



Recommended System Requirements:

OS: Window 7 or later
CPU: Core i3
RAM: 4 GB
GPU: 1GB Video Memory, Shader Model 5.0
HDD: 10 GB