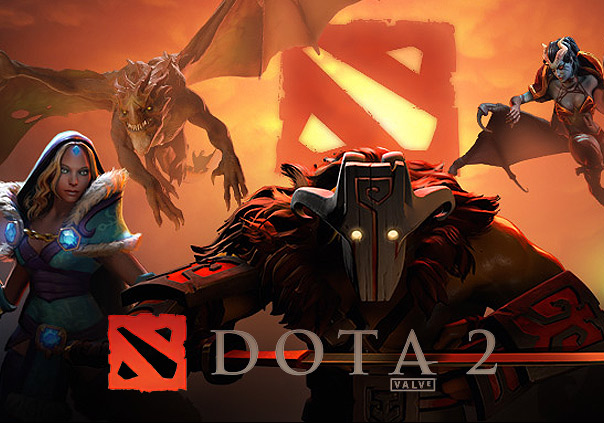 Dota 2 is the acclaimed, stand-alone sequel to the Defense of the Ancients mod for Warcraft III. Dota 2 was developed by Valve for PC, Mac, and Linux and it is available for download on Steam. With furious multiplayer arena action, the goal of each match is to destroy your opposition's stronghold. Getting there will not be easy, however. Players will have to contend with waves of lesser units, as well as other players defending their territory and seeking the destruction of your own.
Dota 2 boasts a seemingly endless array of possible heroes, abilities, and items to utilize. Heroes can fill many different roles, so it's up to you to experiment and find out what heroes you like to play in what ways! The intention isn't to limit you on what you can do, but to empower you and give you the tools to create your own favorite gameplay styles.
In the spirit of keeping the game competitive and fair, all heroes are free to players. The core content of the game is available for everyone to experience with the choice of purchasing cosmetics for your heroes and add-ons for the world around you. You'll have everything you need to play the moment you download the game with the option to pay so you can head into the battlefield in style.
You won't be the only one heading into the battlefield in this massive community either. Dota 2 is heavily populated and constantly evolving to keep players engaged. Bring your friends along with you for even more fun in your matches. Play in normal matches or put your skills to the test in ranked game modes. You'll be able to compete with the intensity you want in Dota 2!
Defeat opponents to earn gold, buy equipment and level up to earn and upgrade your skills for victory! You never know what possibilities will await you in upcoming matches!

Status: Released
Release Date: Jul 09, 2013
Business Model: Free to Play
Developer: Valve
Publisher: Valve
Category: Stand-alone
Genre(s): 3D, MOBA, Fantasy
Platforms: PC, Mac, Linux, Steam

Editor's Score: 4/5

Pros:

+Stays true to original material.
+All heroes available to be played right away.
+Day and Night cycle that influences gameplay.
+No pay to win advantage.

Cons:

-Community can be toxic.
-Heavy learning curve for newcomers to the game/genre.



Recommended System Requirements:

OS: Windows 7 / Mac OSX 10.9 / Ubuntu Linux 12.04 or later
CPU: Dual core from Intel or AMD at 2.8 GHz
RAM: 4GB
GPU: nVidia GeForce 8600/9600GT, ATI/AMD Radeon HD2600/3600
HDD: 8GB