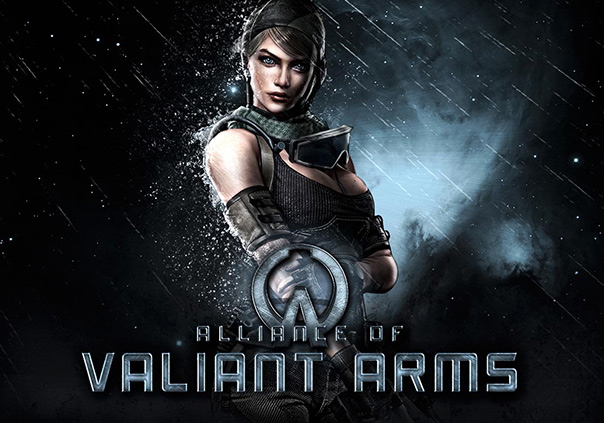 Alliance of Valiant Arms is one of those rare F2P MMO gems that has both top-notch graphics and extremely in-depth and varied gameplay. A.V.A can easily hold its own against pay-to-play FPS games like Counter-Strike Source and even Call of Duty 4, both in graphics and gameplay. Those who played other tactical MMOFPS games like Combat Arms, Blackshot or even WolfTeam should be able to quickly familiarize themselves with AVA, as most MMOFPS games tend to be very similar. Alliance of Valiant Arms runs the Unreal 3 engine, so expect great graphics.
Perhaps the most notable aspect of AVA is its numerous game modes. They are:
Annihilation – Annihilation mode is basically team deathmatch. The European Union (EU) and New Russia Federation (NRF) duke it out across one of the game's many levels. Whichever team reaches either 80 or 180 points first wins.
Demolition – Demolition mode is essentially the same 'plant the bomb' game mode popularized by Counter-Strike. The EU team must plant a C4 bomb in one of two bomb sites while the NRF must defuse it.
Escort – The EU team must 'escort' a tank that slowly moves through the map while the NRF have to use Rocket-Propelled Grenades (RPGs) to destroy it. If the tank reaches the end of the map before time runs out the EU team wins, otherwise the NRF wins. This is one of the more popular and unique game modes in Alliance of Valiant Arms.
Free for All – As the name implies, players are by themselves and must kill anyone they see. Whichever player has the most kills at the end of the round wins.
Domination – Basically king of the hill. Opposing teams must capture and hold the command post located in the center of the map for a period of time to win.
Survival – Exactly like Suppression mode, but with one one life per player.
Convoy – The EU team must find and capture a 'nuclear suitcase' that is guarded by the NRF on one map before time runs out. Eliminating the opposing team is another way to win a round in Convoy mode.

Status: Released
Release Date: Nov 11, 2009
Business Model: Free to Play
Developer: Red Duck
Publisher: En Masse Entertaminet
Category:

Stand-alone

Genre(s):

3D, MMO, Shooter

Platforms:

PC


Editor's Score: 5/5

Pros:

+Excellent weapon customization options.
+Unique switchable class system.
+Very polished and balanced gameplay.
+Unique achievement system.
+Great interface.

Cons:

-Yet another 'modern' tactical MMOFPS.
-Aiming takes a while to get used to.
-Needs more weapon variety.
-Cash shop challenges.



Recommended System Requirements:

OS: Windows XP, Vista, Windows 7, Windows 8
CPU: Pentium 4 2.4GHz
RAM: 1GB
GPU: NVidia GeForce 6600 or better
HDD: 6GB



Description: Alliance of Valiant Arms, commonly abbreviated as A.V.A, is a tactical MMOFPS powered by the powerful Unreal 3 engine. The game is set during a fictional war between the European Union and the Neo Russian Federation.
Zelus heads over to a Jagex event in San Francisco where Block N Load is revealed. He returns with his hands-on first impressions.
by Zelus
Regal and powerful, the Dragon King of the Eastern Sea commands storms and tides with the flick of a claw, and now Ao Kuang is the 60th god on...
by Mikedot
Skyforge is continuing to reveal its classes, and today has revealed the Paladin class, a defender of the oppressed and a fearless warrior.
by MissyS