Overview
Uncharted Waters Online Overview
Uncharted Waters is an MMORPG based on sailing, trade, and conquest. Set between the 15th and 17th centuries, the game allows players to build or buy ships and sail them across the seas. Trade goods, explore uncharted territory, make discoveries, and conquer neutral cities across the world to expand the wealth and influence of your nation! Uncharted Waters Online is slow-paced and requires a hefty time investment, but those looking for a more involved MMORPG experience will enjoy what UWO has to offer.
Nations - Spain, Portugal, Venice, France, The Netherlands, England.
Skill Types - Adventure, Trade, Battle
Uncharted Waters Online Screenshots
Uncharted Waters Online Featured Video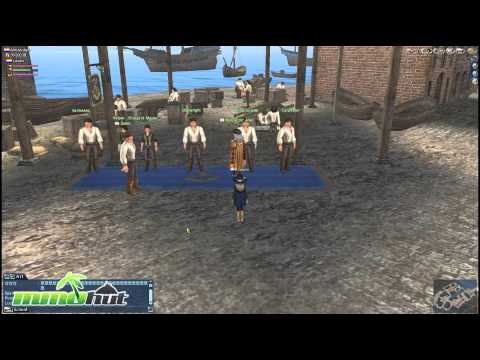 Full Review
Uncharted Waters Online Review
By Erhan Altay
The Age of Exploration was a pivotal moment in human history. European nations sent forth their boldest merchants, explorers, and conquerors around the world during this time period. Uncharted Waters Online is not the first free-to-play MMORPG set in the era, but it offers another take on the exciting setting. The game is set between the 15th and 17th centuries and is deeply involved; expect a steep learning curve and plenty of depth. For those looking for a more immersive MMORPG experience, Uncharted Waters Online is worth checking out.
From East to West
Uncharted Waters Online may be set in the West, but it was developed in the East. The Japanese studio behind the game is KOEI (best known for their Dynasty Warriors series) which has its own MMORPG version appropriate titled Dynasty Warriors Online. Uncharted Waters was first released in 2005, but is only now making its way to North America thanks to Netmarble, the South Korean studio that also publishes Mini Fighter Online and Prius Online. Despite its age, Uncharted Waters Online still has attractive graphics, and a depth of gameplay rarely seen in free-to-play titles. There are a wide variety of supported resolutions, and players can chose to play in either full screen or windowed mode. The client download process is simple, but Netmarble does require players to install a browser plug-in. Character creation involves selecting between one of the six major European powers of the time including Spain, Portugal, Venice, France, The Netherlands, and England. Next up, players must chose which set of skills to start with. There are three basic job paths to chose from, Adventure, Trade, and Military. While each starts with a different batch of skills, any character can learn any skill in Uncharted Waters. Besides ship and combat-based skills, players can master different world languages, or trade related skills such as keeping accounts. Appearance customization is diverse; players choose from several body types, face styles, skin tones, hair colors, and hair styles.
Back to School
New players aren't just left to fend for themselves in Uncharted Waters. Players start in a school with three NPC instructors, each corresponding with one of the three job types. These NPCs offer quests which explain the game's basics and offer small rewards along the way. It is vital for beginners to complete these quests, despite how slow-paced they are. Uncharted Waters is not an easy game to figure out and players who decide to drop out of school will find themselves aimlessly wandering their starting city, or the seas nearby. The interface is functional at best; for some reason it reminded me of a console RPG. Moving from one interface menu to another takes a split second, and when NPCs reward players with items, they're received one at a time. It's hard to explain, but it just has the JRPG feel. Movement can be controlled with either the keyboard (W,A,S,D) or point and click via the mouse. Both methods work well, and characters will actually walk for a moment before breaking out into a jog. It's a nice touch, but it does nothing to speed the game along. There's no way to jump or roll forward either, but players can auto-walk by clicking an icon on the minimap.
Land and Sea
Of all the sailing-themed MMORPGs available, Uncharted Waters Online is most similar to Voyage Century, developed by Snail Game and published in the US by IGG.  Both are 'realistic' compared to the animated Florensia and Pirates of the Caribbean Online. Rather than hacking and slashing at groups of zombies right away, players in Uncharted Waters will be able to make discoveries, trade goods between ports, and take part in naval battles. The game supports both land-based and sea-based combat. But before to getting to that, players will have to go through a long tutorial process that methodically explains each basic aspect including equipment, eating food to restore vigour, skills, and ship maintenance. Besides teaching the basics, these steps provide experience. There's actually more to equipping armor in Uncharted Waters than most other MMORPGs. The clothes you wear effect not only your stats and appearance, but also your 'formality' and 'disguise' rating. Certain NPCs won't talk to player who don't have high enough formality. When exploring Turkish controlled lands, players will need to wear the native garb to fit in. Their 'disguise' stat will determine if they fit in well enough to avoid drawing suspicion.
Fitting A Vessel
Just as characters can be equipped, so can ships. Besides sails, cannons, and rams, players will have to stock their ships with munitions, food, sailors, and timber before heading out to sea. Port passes are required before docking at cities, so players shouldn't venture too far before they've earned them. Eventually the game will introduce naval combat. When at sea, there are two ways for a battle to begin. Either a player can initiate a battle, or have someone else start one with them. In either case, a large circle forms around the participants and acts as the arena. If either participant manages to sail past the circle, they manage to retreat and end the battle. The most common form of combat involves trading cannon shots from a distance. The larger a ship, the more cannons it can equip. Smaller ships are more maneuverable which makes it easier for them to ram opponents. If ships come in contact, their crews will fight it out in melee combat.
The Life of a Lord
Uncharted Waters Online isn't just about combat. There's a whole host of other activities, and goals to aim towards. Players can own farms, private residences, and make riches by trading. There's a banking system that actually pays interest on deposits and offers different levels of insurance that protect valuable vessels and cargo. A third of the game's skills are dedicated to 'Adventuring', which mainly boils down to scouring the world for discoveries in the form of ancient ruins, works of art, religious relics, rare animals, plants, and so on. This is definitely not a game for everyone, it can take days just to get a grip of whats going on, but those looking for something deep, more involved than the typical grind fest should give Uncharted Waters a serious look. It's a game players can invest their time in for years; it's already proved successful in Asia and shown that it has lasting power. The localization has been pulled off very well, all the text was in perfect English and actually made sense. In that regard, its way ahead of Voyage Century, but it is also older. The graphics are not quite as vibrant, and it can take longer before players experience any of the action. For those willing to put in the time, Uncharted Waters Online will prove rewarding.
Final Verdict: Good
Uncharted Waters Online is a unique MMORPG that stands out from the crowd thanks to its nautical, and trade-based gameplay. Sailing the seven seas takes patience as much as boldness, but players willing to invest the time won't be disappointed by the depth Uncharted Waters Online offers. Those looking for something faster paced or action oriented need not bother.
Screenshots
Uncharted Waters Online Screenshots
Videos
Uncharted Waters Online Videos
Uncharted Waters Online Cinematic Trailer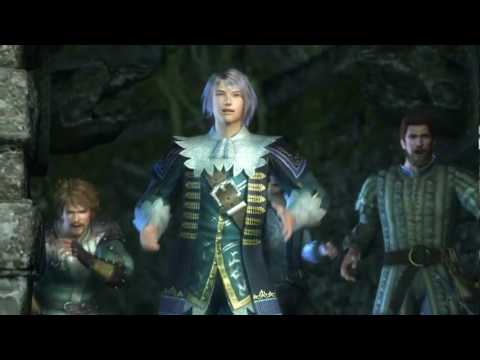 Uncharted Waters Online Character Creation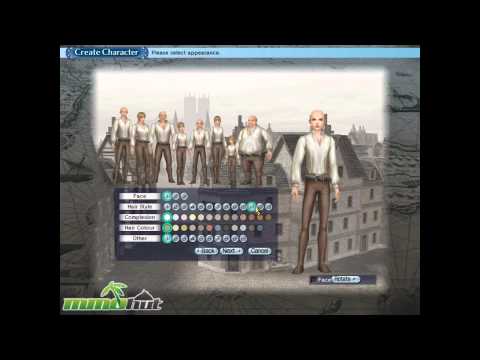 Uncharted Waters Online Overview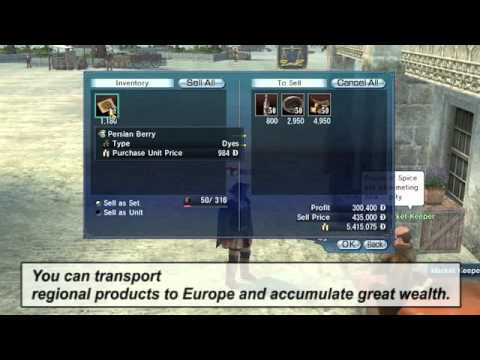 System Requirements
Uncharted Waters Online System Requirements
Minimum Requirements:
OS: Windows XP SP2
CPU: Pentium 3 800MHz
RAM:  256 MB
HDD: 9 GB Free
Graphics Card: 32mb
Recommended Specification:
OS: Windows Vista / 7
CPU: Pentium 4 2.6 GHz or higher
RAM: 1 GB or more
HDD: 10 GB Free
Graphics Card: GeForge 6600 GT or better
Uncharted Waters Online Articles