Rose Online is an anime styled 3D Fantasy MMORPG with bright, vibrant colors. Originally a pay to play game, Rose Online is now Free! Level up to a maximum of 210, drive karts or powerful mechs and explore the huge game world composed of three planets. New players begin as 'Visitors' but may chose from 4 classes at level 10.
Publisher: Gravity
Playerbase: Low
Graphics: High Quality
Type: MMORPG
EXP Rate: High
PvP: Yes
Filesize: 673MB + long patch
Pros: +Fast leveling. +Bright, pleasant graphics. +Large game world. +Players can drive karts and powerful mechs. +Equipment can be upgraded with gems.
Cons: -Incomplete, only 4 of the 7 worlds are developed. -Grind based progression, few quests.

Overview
Rose Online Overview
Rose Online is a brightly colored anime inspired MMORPG where players will mostly fight cute and humorous monsters. During the early levels players will beat on walking, talking Jelly Beans and even into the mid thirties will be fighting small woodland creatures. New players begin Rose Online as a special 'visitor' class but can change into one of four 1st jobs at level 10. At level 100 each class can apply for one of two 2nd job choices. Here is a brief description of the 4 1st jobs and 8 2nd jobs, for more information on Rose Online please read our full review:
Muse - Muses are the primary casters of Rose Online. They use both offensive and supportive spells with intelligence being their pimrary stat.
Mage - The offensive specialization of the Muse. Mages are powerful damage dealers and use spells such as Meteorite Flow and Icy Hailstorm to cause havoc.
Cleric - The support branch of the Muse. Clerics heal and buff their allies but can also summon pets to aid them in combat. The Cleric is a versitile class; by increasing their strength they can hold shields and become powerful hybrids that preform well in PvP.
Soldier - Soldiers are melee fighters with strength as their main stat. The Soldier can specialize in offense or defense but their primary role in a group is to tank.
Knight - The defensive branch of the Soldier. Knights use one handed weapons with a shield in order to tank high level monsters for their group.
Champion - Offensive warriors, Champions use two handed weapons to swing at multiple targets at once.
Dealer - Dealers are the merchant class of Rose. Besides crafting items, Dealers use guns and launchers in combat. Their main stats are concentration and sensibility.
Artisan - Artisans craft equipment, castle gears, and cut gems. They focus on speed in increase the critical hit rate with their guns.
Bourgeois - Primary money makers. Called 'Bourgs' for short, they focus on finding items and dealing damage with long ranged weapons.
Hawker - Hawkers are the fast rogue/archer characters in Rose. They posses the ability use poison and boost critical hit and attack speed. Dexterity is their primary stat.

Scout - Scouts are archers who use bows & arrows and can summon a hawk to aid them in battle.
Raider - Hawker's who prefer melee weapons such as the katar or daggers can become Raiders. Raiders are the only class that can use stealth which prevents both monsters and other players from attacking them.
Rose Online Screenshots
Rose Online Featured Video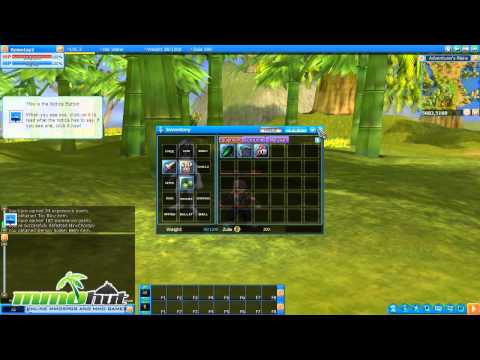 Full Review
Rose Online Review
by: Erhan Altay
Released back in 2005 as a pay to play MMORPG, Rose Online has had a troubled history. The original developer, Triggersoft, went bankrupt in 2007 and the game is now being both published and developed by Gravity, the same company behind the mega hit Ragnarok Online and the more recent Requiem: Bloodymare. Luckily for us, the game has gone through a large update and has been reintroduced under the free to play model with the title Rose Online Evolution.
Humble Beginnings
The moment you launch Rose Online for the first time you'll be greeted by the game's upbeat, colorful graphics. Even the character selection screen, a comfortable looking tree house, is pleasant to the eye. Character creation isn't as in depth as I would of expected from a 3D game but the few options you do have for hair and face style allow some pretty interesting combination, just check out my character in the screenshots below. New players do not select a class right away, Rose Online takes the same approach to classes as Gravity's other anime styled game; Ragnarok Online. Players start as 'visitors' in a newbie friendly village where pop ups and optional quests are available to teach the game's basics. Quest giving NPCs are clearly marked by giant scroll icons above their name but players will have to navigate through several dialogue boxes before actually receiving a quest.
I Have to Kill What?
If the cutesy graphics leading up the first kill quest didn't give it away than your first encounter with monsters certainly will; the enemies you'll be fighting in Rose Online are far from the cliche orcs, zombies, and dragons. Instead, your first opponents are walked Jelly Beans. Even at higher levels the monsters don't get much more menacing. Little raccoons with spears, piglets, and bumble bees are the standard fare. Movement in Rose Online is handled through point and click as is combat. Special skills are used by hitting the number you assign them to. Visitors don't have much in the way of skill choice but start with a double attack move that makes hunting easier. The experience rate in Rose Online is very high, especially during the early levels but don't worry about maxing out any time soon – the level cap is currently 210. The only thing I found frustrating about Rose Online's early game was trouble finding the class change NPC after hitting level 10. If you bother to read what the NPCs say you might not have this problem but in any case, just asking in general chat will get you the directions you need.
Your First Promotion
Upon arriving to the first major town, be sure to seek out the appropriate trainer depending on which of the four classes you wish to become. The options are; Hawker, Muse, Soldier, and Dealer. For a more detailed explanation of these classes please see the overview tab. You may of noticed that upon leveling up your character receives stat points which can be distributed among 6 stats; Str, Dex, Int, Con, Cha, and Sen. The amount of stat points received increases with level but so does the amount required to increase individual stats. It's important to allocate these points correctly based on what first and second class choices you plan to make. Luckily, Rose Online provides one free stat reset to players under level 40 so don't be too afraid of messing up your character early on. After picking your first job, you'll notice Rose Online has a nicely organized skill tree with at least two specializations per class. Hawkers can specialize in either bows or daggers, soldiers can specialize in offense or defense and so on. As far as I can tell there is no skill reset option so be sure to specialize in one of these branches and think before using your skill points.
Now Go Grind!
Rose Online does have some quests and more are being planned but for the most part Rose was not designed as a quest driven game. Be prepared to camp in one spot for up to a dozen levels before moving on to the next area. Luckily the grind does not need to be done alone. Parting in Rose is encouraged through an experience reward system. Players in a party receive a 2% experience per Party Level which is increased by the number of players and how long they've been hunting. The second job change doesn't happen until level 100 but starting at level 50 players can obtain a driving license. Small karts which come in a variety of models serve as mounts in Rose Online and you'll likely see players driving them around while grinding. Players can also ride another type of vehicle; a 'Castle Gear' which is a large mech used for combat rather than transport.
Proceed with Caution
Rose Online may appear to be a bright and optimistic game and it certainly has plenty to keep players hooked but I recommend you think twice before deciding to invest a lot of time into it. The recent switch to the free to play model was made out of desperation, the game's population had been in steep decline even before the developers went bust. The title ROSE is actually an acronym for 'Rush On Seven Episodes' but as of this writing only 3 of the game's seven planets have been developed. The North America service only has one server and the areas outside the main cities are lightly populated. If the game's style appeals to you, give it a try and be ready to support it.
Final Verdict: Good
Despite its age, Rose Online has great graphics and plenty of content to keep players interested. Fast leveling and simple gameplay give Rose good pacing. Hopefully Rose Online finds success as a free to play MMORPG.
Screenshots
Rose Online Screenshots
Videos
Rose Online Videos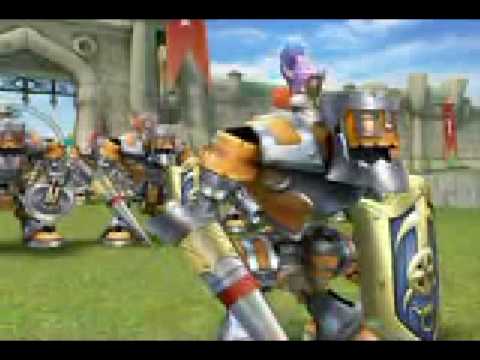 Rose Online Gameplay Trailer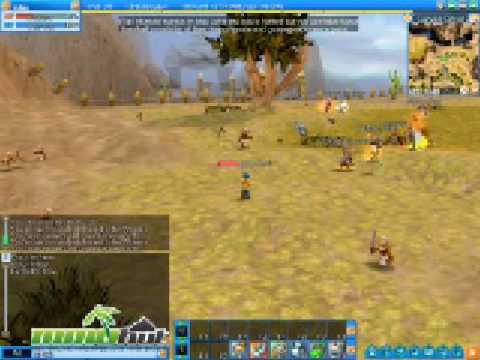 Rose Online Character Creation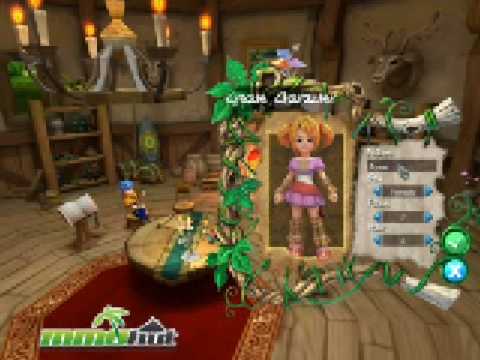 Rose Online Beginner Video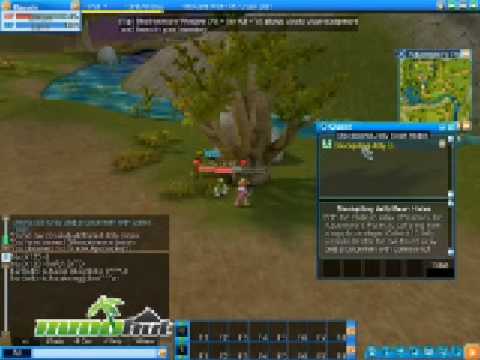 Rose Online Cinematic Trailer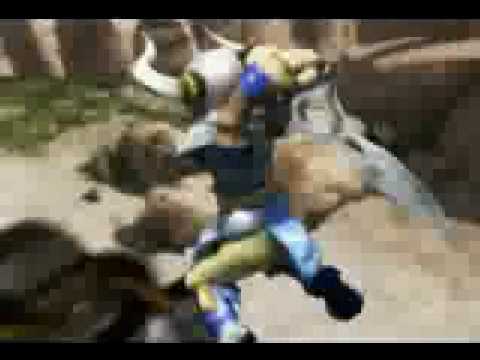 Links
Rose Online Links
System Requirements
Rose Online System Requirements
Minimum Requirements
OS: Windows XP / Vista
CPU: Pentium III 800 MHz
RAM: 128MB
Free Space:  1.0 GB
Graphic Card: GeForce2 MX 400 / Radeon 7000 or higher
Direct X: Direct X 9.0c
Recommended Requirements
OS: Windows XP / Vista
CPU: Pentium III 1 GHz or higher
RAM: 256 MB or greater
Free Space: 2.0 GB
Graphics Geforce3 Ti 200 or higher
Direct X: DirectX 9.0c
Rose Online Articles