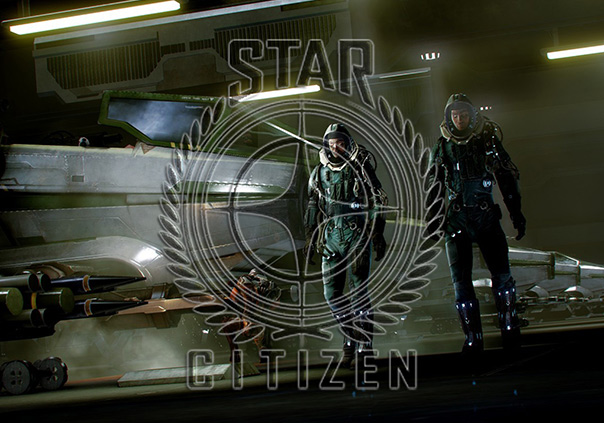 Star Citizen is a crowdfunded sci-fi MMORPG that brings the visceral action of piloting interstellar craft through combat and exploration to a new generation of gamers at a level of fidelity never before seen.

Features:

Next generation of space flight: Push the limit and avoid g-forces during combat, or switch off IFCS and maneuver with six degrees of freedom like a real spacecraft. Manage your shields, energy signature, thrusters, armaments and dozens of other ship systems.

A living, breathing universe: Chart your own course and enjoy the thrill of exploration. Star Citizen offers an ever-expanding galaxy that players will navigate and build. Be the first to set your eyes on untold astral wonders.

Community-powered: Development of the game is fueled by the community. Users are free to give as much input and as many ideas as they want to help build a better game.
Status: Pre-Release
Business Model: Retail
Developer: Roberts Space Industries
Publisher: Cloud Imperium Games
Category: Stand-alone
Genre(s): 3D, MMO, Sci-Fi, Shooter, Simulation
Platforms: PC


Pros:

+High production values
+Community driven development
+Massive universe to explore

Cons:

-Unknown release date
-Slow development cycle
-Unoptimized visuals



System Requirements not yet known.