Quake Live Finally Leaves Beta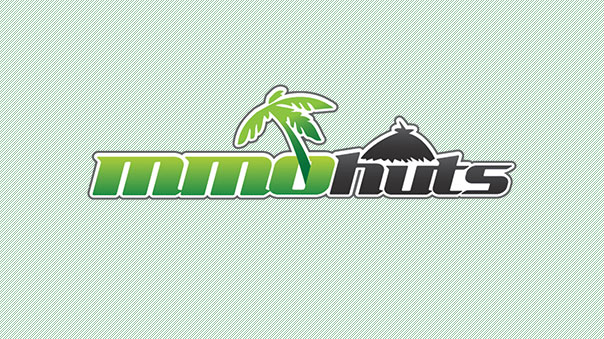 We're nearly a month late with this announcement, but I felt it necessary to mention it since I've been wondering when the day would come. On August 6, 2010 Quake Live finally entered full release. It had been operating in open beta testing before that.
FPS veterans should already be familiar with Quake Live, its a free to play version of the classic Quake 3 Arena title. The game has been made easily accessible and launches from the official website. Not a whole lot has changed from beta to release, at least not for free players. But the game does now support two optional subscription tiers called 'premium' and 'pro.' Each comes with its own benefits which are listed below in the official release.
The premium subscription costs $24 a year and gives players access to 20 premium only maps, the new Freeze Tag game mode, the ability to create clans, and other extras. The pricer Pro subscription costs $48 a year and comes with all the premium benefits plus the ability to start your own game server. That's the big one, its always been a hassle finding a server that was running the map and mode I wanted.
Paying players won't recieve any in-game benefits so Quake Live will remain a competitive and balanced FPS. Fans of the series and new players alike should give Quake Live a spin. It's very different than most of the tactical MMOFPS games we see these days like Alliance of Valiant Arms, or Combat Arms.
Full Release:
August 6, 2010 (Rockville, MD) – id Software LLC, a ZeniMax Media company, today announced that QUAKE LIVE™ has exited beta and 'Premium' and 'Pro' subscriptions will be available later today. QUAKE LIVE, a free-to-play first person shooter that can be played in a web browser, now offers players the ability to enhance their current free-to-play experience.

The Premium Subscription, which can be purchased for $1.99 per month, billed annually, includes:

• Access to 20 QUAKE LIVE Premium only maps at launch with more to come. Premium maps are a combination of brand new maps and frequently requested community favorites from previous QUAKE games such as Aerowalk, Theater of Pain, Japanese Castles, and Realm of Steel Rats;

• An all new 'Freeze Tag' game mode;

• Exclusive premium level awards;

• Create your own clan and join up to five separate clans;

• Custom QUAKE LIVE profile wallpaper; and

• Match statistics stored for six months.

The Pro Subscription, which can be purchased for $3.99 per month, billed annually, includes all of the premium subscription features as well as:

• The ability to start your own game server, specify a server location, determine the game mode and invite who you want to join you;

• With the Pro Subscription, you can invite three friends with Standard level memberships to play with you in any Premium level map;

• Exclusive pro awards;

• Create your own clan and join up to ten separate clans; and

• Match statistics stored for 12 months.

The QUAKE LIVE 'Standard' version is still free to play and includes friend lists, access to one clan, matchmaking, and stats tracking delivered through a web browser with more than 40 arenas and five game modes.

To create a QUAKE LIVE account and for more information please visit: http://www.quakelive.com.

About id Software:

id Software LLC, part of the ZeniMax Media Inc. family of companies, has provided technical, design and artistic leadership as a world-renowned game developer and technology innovator since its founding in 1991. id Software's iconic brands such as Wolfenstein, DOOM, QUAKE and Enemy Territory have become staples of popular culture for generations of gamers. More information on id Software can be found at www.idsoftware.com. id, Wolfenstein, DOOM, QUAKE, QUAKE LIVE, RAGE, Enemy Territory, and QuakeCon and related logos are registered trademarks or trademarks of Id Software LLC in the U.S. and/or other countries. All Rights Reserved.

About ZeniMax Media Inc:

ZeniMax Media Inc. is a leading interactive entertainment software company and worldwide publisher of interactive entertainment software. Titles from two of the world's top development studios – Bethesda Game Studios and id Software –include such blockbuster franchises as DOOM, QUAKE, The Elder Scrolls, Fallout, Wolfenstein and RAGE. For more information on ZeniMax Media products, visit www.zenimax.com. ZeniMax, Bethesda Softworks, Bethesda Game Studios, Brink, Hunted: The Demon's Forge, The Elder Scrolls, Oblivion and related logos are trademarks or registered trademarks of ZeniMax Media Inc. in the U.S. and/or other countries. Fallout is a trademark or registered trademark of Bethesda Softworks LLC in the U.S. and/or other countries. All Rights Reserved.
Next Article
CasinoRPG is a rather unique MMO that seeks to combine the aspects of RPGs, City Building games, and gambling.
by ApocaRUFF
Turbine has announced that The Lord of the Rings Online: Riders of Rohan will launch on September 5.
by MissyS