BLESS Online Interview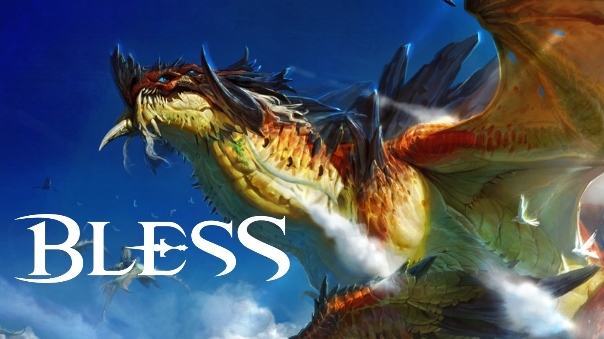 I recently had a chance to talk with Sungjin Ko, Executive Producer of BLESS Online, in regards to what's coming for the future and how things have changed since the initial Closed Beta. It's been a long road since Closed Beta, and the BLESS team has received a lot of feedback. While the release date is below, the full details of the BLESS Launch can be found here.
1. I've heard that the official free-to-play launch for Bless Online is coming up very soon. Do you guys have the official date?
Bless Online will become Free-to-Play on October 23, 2018 with its official release. We hope that going F2P will allow more users to enjoy Bless and see how hard we've been working since the
Early Access launch.
2. With the Bless launch, there is sure to be new content coming alongside it. What can current players expect to find that's new in this launch?
Besides of course all the many improvements and content updates that have been added over time since EA began, players can look forward to German localization being added, an
assortment of fixes and adjustments, quality of life features, and a whole new raid. We also plan to provide EA users with rewards during the official release as a token of thanks for their
contribution in developing the game during the EA period. Soon after the official release, around November, there are also plans for a large scale level expansion update in Bless.
3. Bless has a had a long, storied run to finally coming online in October. How has the team responded to the feedback offered during the Early Access period?
The team has definitely taken the feedback from Early Access to heart; we really appreciated the willingness of our players to take the time and give feedback about everything from PvP balance to crafting or raid bosses. In addition, we know that there was also a lot of feedback on the "completeness" of Bless at the beginning of Early Access – we saw EA as a period of ongoing development, whereas many of our fans expected final version from the start. This is understandable since our users had seen Bless before in other regions. Our goal was to work alongside our users and founders to make the game the best it could be, and while we recognized that mismatch of expectations about EA with our community, we felt like we achieved our goal. Even after
the F2P launch, we'll be continuing to do the same – taking our users' opinions and desires into account in order to make Bless the very best it can be for years to come.
4. Bless has had a pretty steady stream of content coming through the Early Access period. Is there anything scheduled for November?
Yes, there is a large-scale update planned for around November, after the official release. We plan to raise the characters' max level to 50, open new areas, and reveal two new dungeons. We
hope to give our users more freedom and fun with this update.
5. On the nature of expansion – Will Bless Online have paid expansions/paid extra content, or will that continue to be free?
No, any new expansions and content (including any new classes, races, etc) will always be free for players. We promised early on that not only will there be no P2W aspects in Bless, but also
that any new content will always be freely available without any additional charges, and we are sticking to that.
6. I've also heard that there will be rewards for those players who adopted into the game early. Can you go into detail on that?
Yes. We have prepared special rewards for our founders as thanks for their support of Bless during the Early Access period. Players who have purchased the base game or any Founder's Pack are eligible, and we plan to provide them with rewards such as in-game costumes, mount/pet skins, and premium membership benefits, depending on their tier of purchase. The special gift costume that all founders will receive regardless of purchase level is an exclusive costume that cannot be found anywhere else. Those who purchased the base game will also be rewarded with a 90 day premium membership. Pack purchasers will receive even better rewards. In particular, we plan to reward those who purchased the Collector's Edition with the costume, mount/pet skins, and a lifetime premium membership. We also plan to gift a weapon skin to all EA players who return to Bless within a specific period of time after the official release as a welcome back reward.
7. One of the more contentious items I've seen is the "Peace Dove Banner", where the 5 silver one gives PVP immunity, up until level 45 at least. The cash-shop version  works at level 45. Was there a thought process that went into making this instead of PVE servers, or did PVE  servers not fit the design of Bless Online?
Bless has a lot of content that makes it difficult to separate between PvP and PvE, such as field bosses, Basel Gorge, and other content that really has the two intertwined. That's why we
decided to provide items that give players a way to avoid PvP while their characters are growing and leveling. Bless, at its core, is designed for players to partake in PVP as one of the chief max-
level activities, so it wouldn't fit the design to have severs completely without that aspect of the game.
8. What's on the roadmap for Bless Online? What does the future have in store?
There will be a large-scale update around November that includes the addition of new dungeons along with the level 50 expansion. After that, there are updates planned for
new dungeons, a restructuring of the Rift of Space and Time, skill expansions, and more. We will be looking at the player influx and player opinion and will adjust update schedules and plans accordingly. As always, we will continue to work hard to bring a new variety of content to Bless for our players.
Next Article
JamesBlonde streams Path of Exile and Nosgoth.
by MissyS
So to celebrate this marvelous milestone of the free to play Conquer Online, TQ Digital has prepared a host of exciting events for its faithfu...
by MissyS