Alganon announces expansion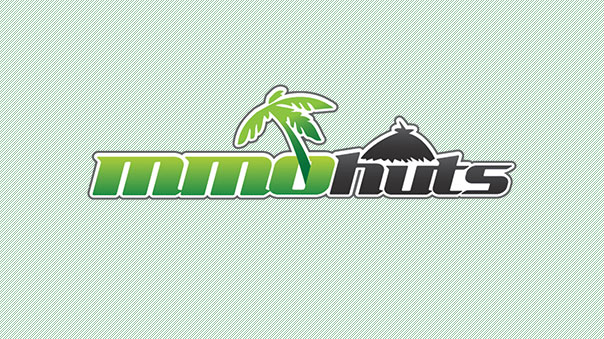 Alganon has announced its first expansion, Rise of the Ourobani. The expansion is set to release by the end of the year.
The expansion adds a new race, the Ourobani, and a new continent to explore, Aeon. The Warden will join as a "combat companion class" for all races. Also new will be flying mounts, housing for players and guilds, a new PvP battleground system, and of course, quests and items to support the new content.
Alganon will also be seeing new out-of-game content including spin-off games and a comic book. The US servers will be merging while a new European server will appear, with more worldwide servers promised in the future.
Alganon Gameplay Screenshot

Source:
QUEST ONLINE – ALGANONTM EXPANDS!

Phoenix, AZ – June 7, 2011 – Quest Online, LLC today makes several E3 announcements.

It has been over a year since we launched the 2.0 generation of Alganon under the free to play (F2P) model. Since that time we have been focused on improving the game as well as building the Alganon brand. That trend continues with the following E3 announcements.The first Alganon expansion, Rise Of The Ourobani is in development and scheduled to be released by the end of the year. ROTO is chock full of content, new features and most importantly, it introduces a new playable race as well as player housing! More information is available on the expansion's micro-site at http://goo.gl/fZn2A.

As part of our commitment to provide the best playing experience to our international gamers, we have provisioned European servers for Alganon in Amsterdam. These will be available by the end of June and we also expect to have localized Asian servers available shortly. In addition to this, we will be combining the two US servers into a single powerful server this month in preparation for the release of the ROTO expansion and additional worldwide servers later this year.

Continuing our plans to expand the IP, two games based on the Alganon lore are in development by third party partners. Both non-MMO games, developed using the Unity3D game engine, are supported by micro-transactions and also allow the transfer of perks to the Alganon MMO game. Both games will be simultaneously released on PC, Android and iOS platforms in the coming months. More details will be revealed later this year as the release dates draw near.

Continuing our marketing push for Alganon, we have inked a publishing agreement with DC Comics for the development of a comic based on the backstory of the Alganon ROTO expansion. Written by Ricardo Sanchez, the comic features efforts from Jon Buran, Matteo Guerrero and others. It will be available later this year for free through various publications including the iPad as well as through DC Comics conventions and related outlets.

More detailed information about all of these Alganon developments is available in the latest Alganon newsletter at http://goo.gl/pNpBN.
Trion Worlds and Crytek launch Warface's closed beta begins, and will run until the launch in Spring 2013.
by MissyS
Sandbox Interactive today unveils a brand new kind of Destiny Board for their upcoming cross-platform Sandbox MMO, Albion Online.
by Mikedot
JamesBl0nde is now live on Twitch.TV with a special Pre-Presidents Day Weekend stream. Join us for special giveaways including SMITE Jandroid ...
by JamesBl0nde