We've partnered with Project Genesis to welcome new players to its Early Access during its Halloween event!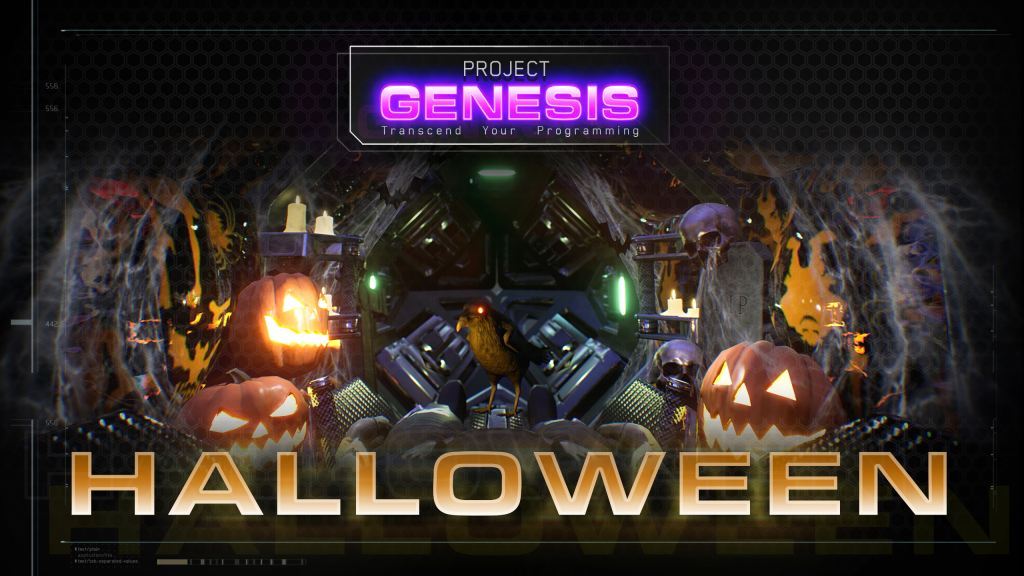 Project Genesis is a team based sci-fi PVP shooter that fuses two types of gameplay into one: ship to ship combat with simultaneous FPS close quarters battles. Slated for release as a free-to-play title, its Early Access period begins May 22, 2020.
---
Your code will grant you access to Project Genesis, currently in Early Access on Steam!
Currently there is an ongoing Halloween Badge event – Project Genesis' first seasonal badge event during its pre-alpha. There are four badges to collect, so make sure to check out the full event details once you get in the game!
To get your Steam Key:
Visit the registration page here (projectgenesis.com/auth)
Create an account, making sure to enter your promo code in the box.
Click sign up, and you will get access to the game. Download and start playing!
The best times to log in and play are during "Dev Dailies," which take place at 11am and 5pm PST every weekday. These hours are when the devs come to play, along with many of the community members! At this time, you can also chat with the Community and Devs on Discord.

Giveaway is no longer active.