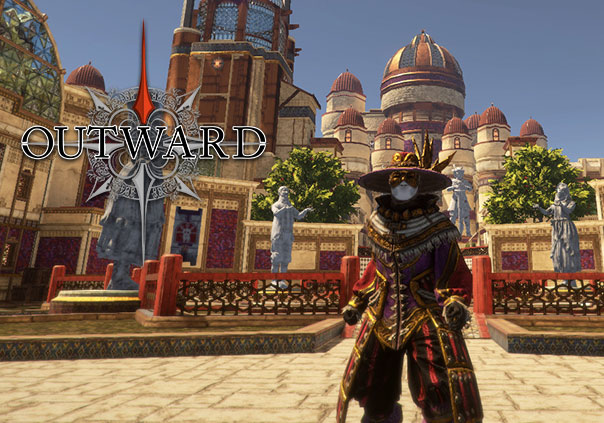 Outward is a buy-to-play adventure life sim developed by Nine Dots Studio for PC where you can become an adventurer, traveler, and explorer! You haven't been chosen by some prophecy, nor are you from an all-important dynasty. You are simply yourself and must be focused on surviving first and foremost if you want to continue to explore the world's secrets.
Outward can be played in either singleplayer or both offline and online co-operative modes. If played online, then game creates a direct communication channel between players and allows them to talk with one another. Every play-through will yield a unique experience for players and with a constant auto-saving system there's no turning back to undo your decisions. The life of an adventurer isn't meant to make you into a demi-god.  You must live with the path you forge and learn to adapt to the various situations you have trouble dealing with by means of traps and special equipment. Don't just rush headfirst into a situation in Outward. Evaluate what you're up against and come up with a reasonable plan tailored to the situation if you want to survive.
Throughout the game you will not only need to fight off creatures and other humanoids, but you still need to take care of the bare necessities. You'll have to take care of yourself by eating, sleeping, drinking, and setting up camp to avoid the cold at night. If you happen to be defeated in some manner, you won't just fall to the ground either. Dynamic defeat scenarios will have you waking up to find yourself being held for ransom or being dragged through the woods, looted, and left for dead.
If you're looking for a game that is intended to make you work for success and learn from your failures, then Outward is the game for you!
Status: Pre-Release
Business Model: Retail
Developer: Nine Dots Studio
Publisher: Nine Dots Studio
Category: Stand-alone
Genre(s): 3D, Adventure, RPG, Fantasy, Simulation
Platforms: PC


System Requirements not yet known.


Scarlet Legacy Review
Overall, Scarlet Legacy is a solid fantasy MMORPG with a fun martial-arts theme.
by Guest