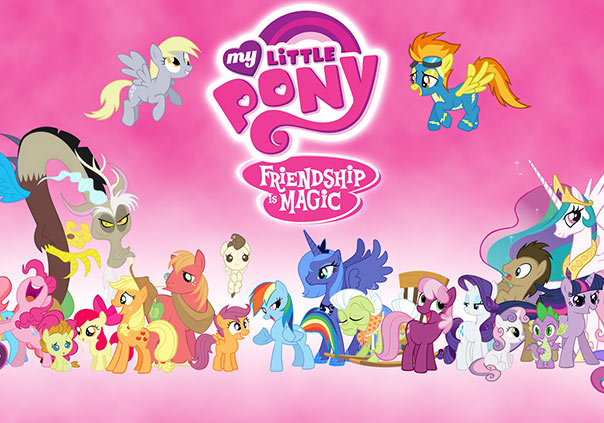 My Little Pony – Friendship is Magic
My Little Pony – Friendship is Magic is a casual mobile game developed by Gameloft and is free to play on both iOS and Android. In MY LITTLE PONY – Friendship is Magic players can experience Ponyville like never before! Nightmare Moon has finally been set free from her prison on the moon and is spreading night across all of Ponyville. It is the player's job to help Twilight Sparkle and her friends bring the light back to Ponyville by helping them rebuild the town, going on thrilling quests, and bringing back other playable ponies! Will you be able to help your favorite ponies like Fluttershy, Rainbow Dash, and Apple Jack save Ponyville or will it succumb to Nightmare Moon's powers
Status: Released
Release Date: Jul 20, 2015
Business Model: Free to Play
Developer: Gameloft
Publisher: Gameloft
Category:

Mobile

Genre(s):

2D, Fantasy, Casual

Platforms:

iOS, Android


Editor's Score: 4/5

Pros:

+Strong replayability.
+Many characters to bring back!
+Entertaining mini-games and town tasks.
+No restrictions on what you can do in a single sitting.

Cons:

Recommended System Requirements:

OS: iOS 6.1.6+ OR Android 2.3+
HDD: 93.2 MB



Description: MY LITTLE PONY - Friendship is Magic is a casual mobile game developed by Gameloft and is free to play on both iOS and Android. In MY LITTLE PONY - Friendship is Magic players can experience Ponyville like never before!
The new PC update titled 'Archwing' takes players to an entirely new world within Warframe and will be released tomorrow, Oct. 24th at 9am...
by MissyS
Don Esteban's criminal organization has been revived, and with this in mind, RoboManiac releases Update 1.3: Underground!
by Ragachak
Ubisoft has recently announced at E3 2015 that a new "The Crew" title known as Wild Run is currently in development
by Mikedot