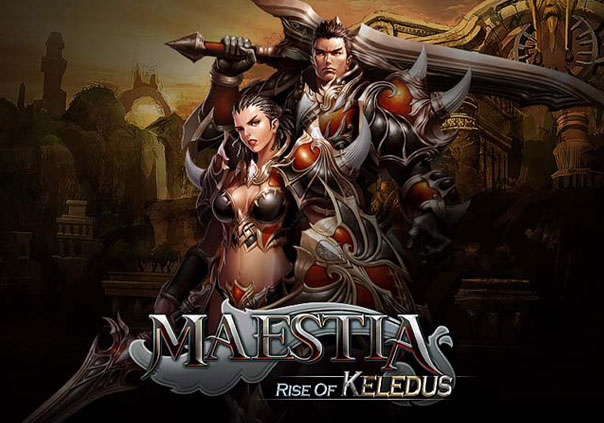 Maestia is a fast paced 3D Fantasy MMORPG published by Gravity Interactive and aims to shake up the free to play market as a whole. With top notch graphics, a clean interface and over 80 skills per character class – Maestia is certainly promises a lot. One of the game's most defining characteristics is its 'Maestone' system – where players can embed their rare stones found by defeating enemies into their item slots to gain access to new and more powerful skills. With so many Maestones out there – the sheer amount of character customization in Maestia is quite impressive – as on top of 80+ skills per character class, players have access to over 70 additional skills which require specific 'Maestones'. Another interesting feature in Maestia is the game's dungeons – players can control the difficulty of the dungeons they enter by setting them to either easy or hard mode. The harder the difficulty – the more loot – sort of like Dungeons & Dragons Online. The four playable classes in Maestia are:
Mage – Mages are powerful offensive spellcasters with access to devastating area of effect spells. They are by far the most deadly class from a distance – but are extremely vulnerable in melee combat – as they have the least hit points and armor out of the four classes.
Priest – Priests are a 'supportive' class in Maestia and make excellent additions to any party / raid. As the name suggests – they have extremely helpful healing / ressurection spells as well as a large array of other supportive magics. They are most effective in a group but they aren't completely helpless alone either, as they do have some offensive magic.
Warrior – Warriors are tough melee characters that can both absorb large amounts of damage and also dish it out. They have by far the most hit points and armor in the game and are proficient with all sorts of heavy melee weapons and armor. Standing toe-to-toe against them is not a wise decision.
Ranger – Rangers are masters at dealing large amounts of damage within a short period of time. They are proficient with both daggers and bows – They are are an extremely versatile class as they can either sneak up to their enemies and slay them with their daggers or fire at them from a distance with their bow. Rangers don't have nearly as many hit points or armor as a warrior but they are much more capable than Mages in melee combat.
Status: Released
Business Model: Free to Play
Developer: RoCWorks
Publisher: RoCWorks
Category: Stand-alone
Genre(s): 3D, Adventure, RPG, Fantasy
Platforms: PC

Pros:

+Over 80 different skills for each job class.
+Magic items have randomized stats (Like Diablo 2).
+Thousands over unique quests.
+Solid item crafting / upgrading system.

Cons:

-Poor English translations.
-Only four playable classes.



Recommended System Requirements:

OS: Windows XP / 7 / 8
CPU: Intel Dual Core 2.0Ghz or better
RAM: 4GB
GPU: Nvidia 8600GT or better
HDD: 14 GB



7 Days to Die Alpha Preview
7 Days to Die managed to get over double of the goal pledged by its multitude of ravenous fan backers. The game recently went into alpha and I...
by DizzyPW