*Note: This game has been cancelled or shut down and isn't available for play.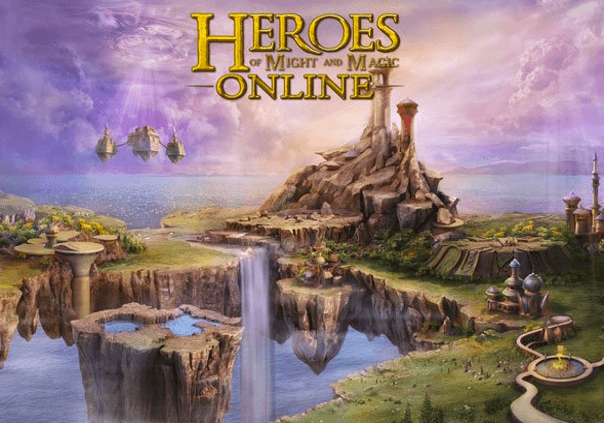 Heroes of Might and Magic Online
Originally released exclusively in China as a browser based game, Heroes of Might and Magic Online is now heading to Western shores. The game is set in the same world as Heroes III, the Kingdom of Erathia. While veterans of the classic RPG series will recognize the back story, the whole 'online' experience will be new to them. Might and Magic Online is a diverse game that mixes turn-based combat with city and unit management. Battles take place on gridded maps, which gives the game a unique feel. The graphics definitely look dated, but that hasn't stopped Heroes of Might and Magic Online from gaining a large audience in China.
Races & Classes:
Human – Knight, Cleric
Arcane – Alchemist, Wizard
Undead – Death Knight, Necromancer
Barbarian – Barbarian, Battle Mage
Marshland – Beastmaster, Witch
Subterranean – Overlord, Warlock
Sylvan – Ranger, Druid
Infernal – Demoniac, Heretic

Status: Shut Down
Business Model: Free to Play
Developer: TQ Digital
Publisher: TQ Digital
Category:

Stand-alone

Genre(s):

2D, MMO, Adventure, RPG, Fantasy, Strategy

Platforms:

PC, Mac


Editor's Score: 3/5

Pros:

+Large variety of factions.
+Distinct turn-based combat system.
+Manage cities and armies.
+Based on a classic franchise.

Cons:

-Paying players receive large advantages.
-Poor English translations.
-Steep learning curve.
-Dated graphics and gameplay.



Recommended System Requirements:

OS: Windows Vista / 7
CPU: 2.0 Ghz Intel P4 or better
RAM: 512 MB RAM or more
GPU: 32mb video memory or more
HDD: 2 GB Free



Description: Heroes of Might and Magic Online is a 3D fantasy MMORPG that mixes tactical gameplay with strategy elements. Create a character from among eight races and sixteen classes, manage cities, and raise soldiers to expand your empire!
The next update for the free-to-play MMORPG based on the Dungeons & Dragons franchise, Neverwinter: Shroud of Souls will launch on May 2 (...
by MissyS
Jagex celebrates RuneScape's 12th anniversary with a host of community competitions and in-game events.
by MissyS